Pen holder (pen clip, pen holder, pen holder apparatus, pencil holder), which has a self-adhesive back, is a plastic product that is adhered to products such as organizers, notebooks, notepads and used as a pen holder. It is extremely easy to use as the back is self-adhesive. Remove the plastic pen holder from its carrier and stick it on the covers of products such as agenda, notebook, organizer, postit note holder. The product is ready for use. Since it is practical to use, it is suitable for serial use in manufacturing plants and workshops.
Features
The pen holder pen clip is suitable for pens of different thickness.
Used for ballpoint pens and pencils.
There are 2 different types as long type and short type and 2 different color alternatives.
Available in different color alternatives and different sizes. You can find a pen holder that matches the design you will use
The foam adhesive of the plastic pen holders is extremely strong and will not come off.
Used for 7-8 mm pencils and thin ballpoint pens, also for 9-12 mm ballpoint pens.
Areas of use
For attaching pencils or pens to organizer and notebook covers,
Promotional products such as organizers with pens,
As pen holders in special product boxes
For attaching pens in adhesive note holder sets
Cube notepads in promotional sets
You can use our plastic pen holders in many more areas. Since ballpoint pens and pencils have different thicknesses, you need to choose the appropriate pen holder. For pencils with a thickness of 7-8 mm, a thin and long pen clip is used. For ballpoint pens 9-10 and 10-12 mm thick, you can use long type and short type. black and white color alternatives are available.
Click here for price information, types and purchase.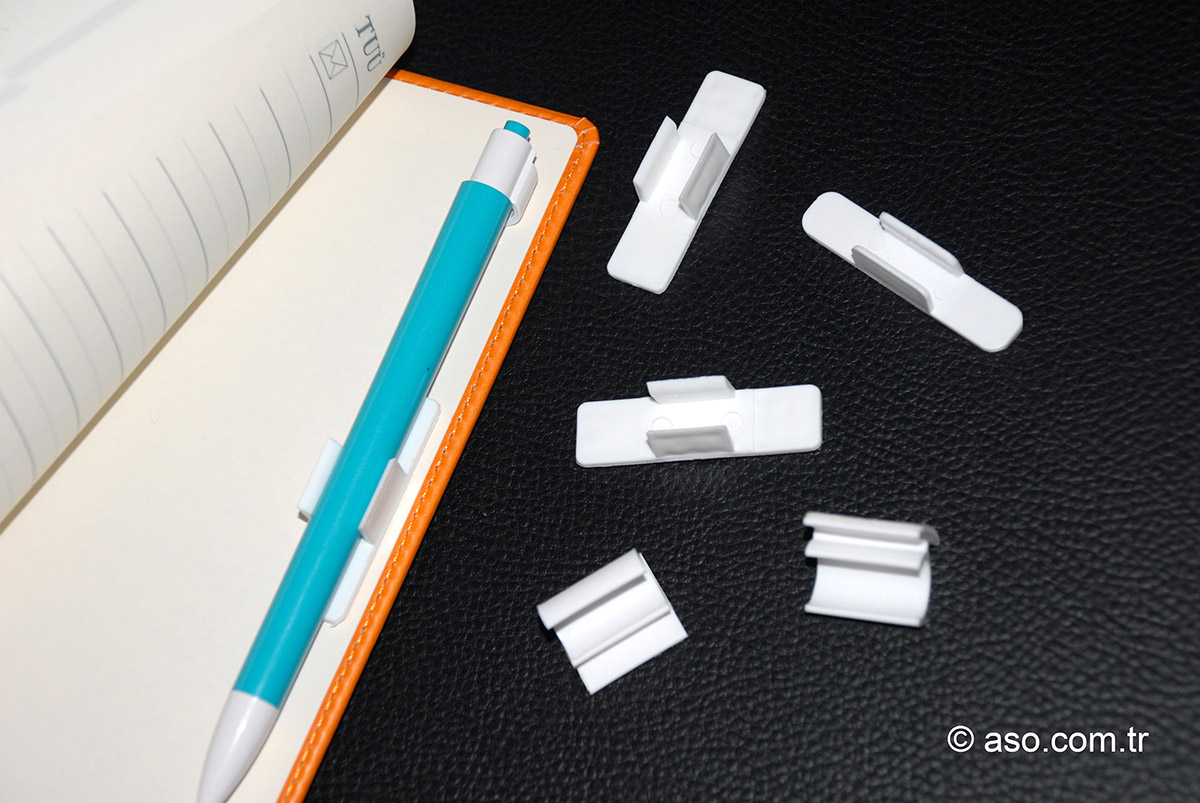 Our pen holder product with adhesive back in different sizes and types can be used for different types of pens.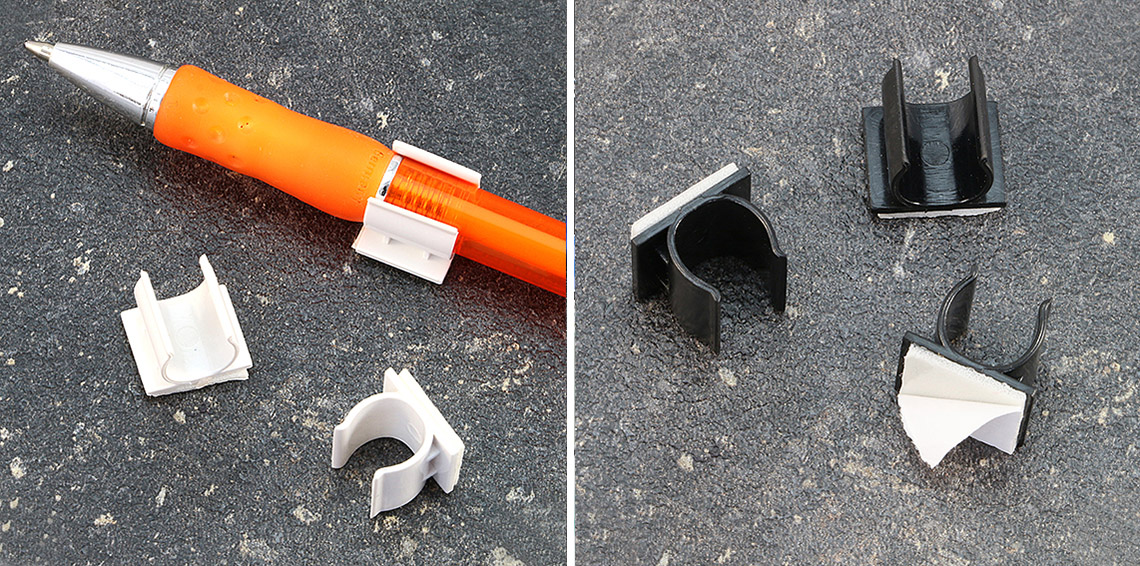 Black and white alternatives blend perfectly with our design.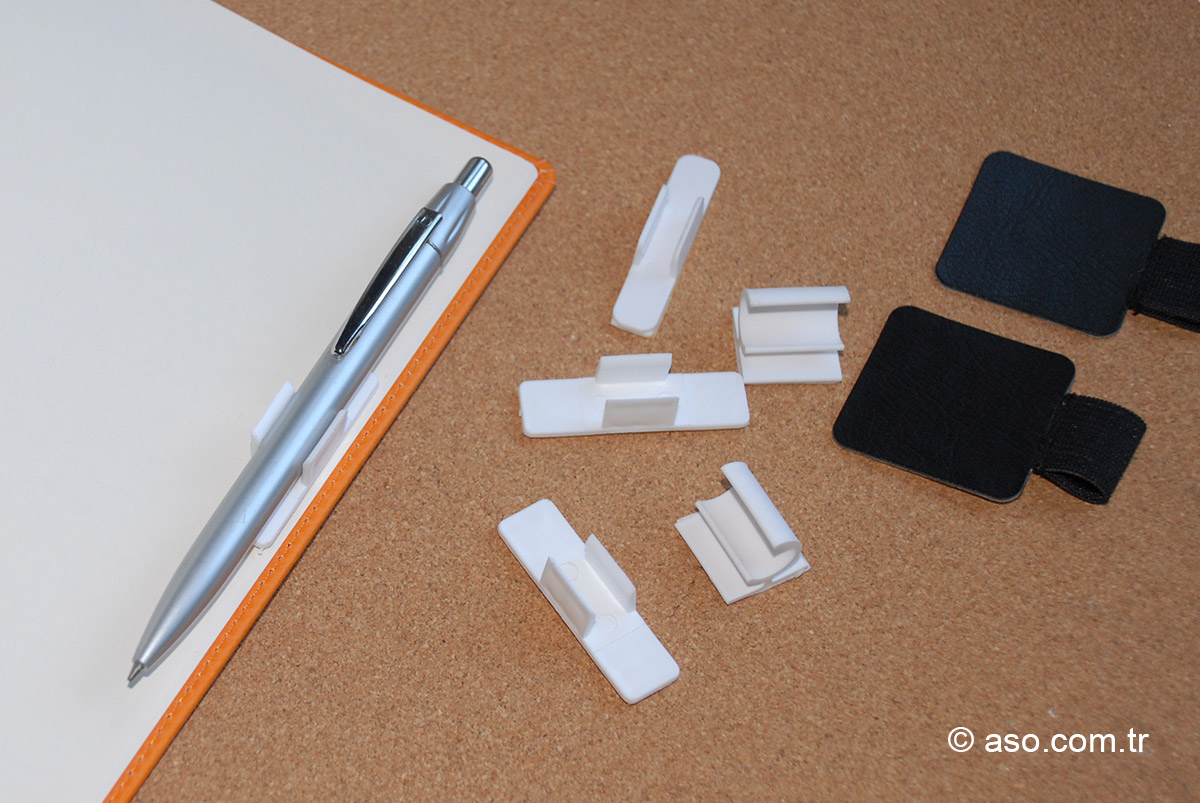 Different types of adhesive backed pen holders, please call us for stock availability.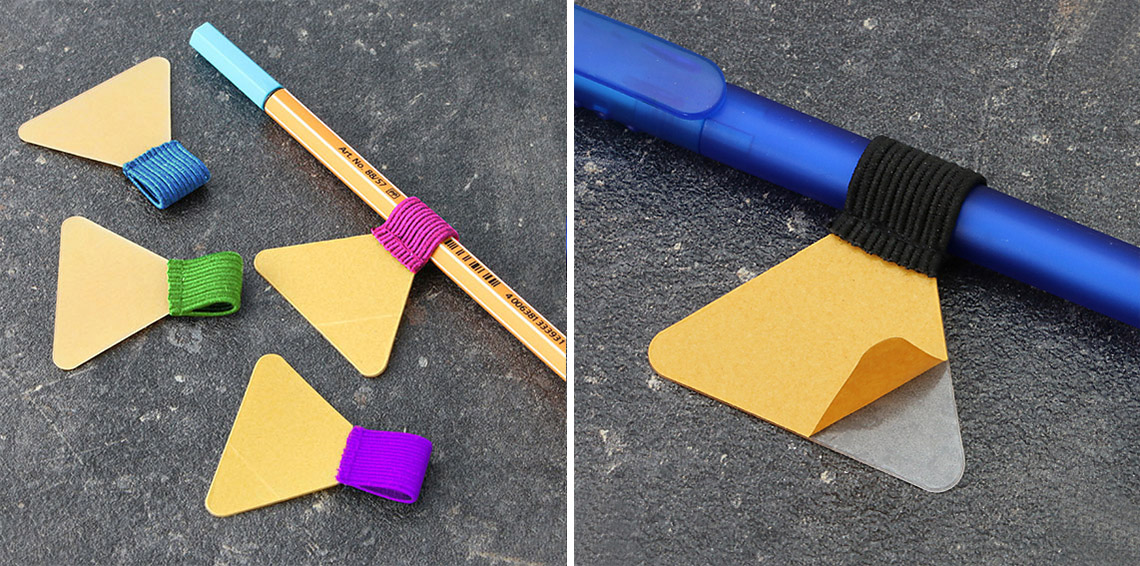 Adhesive elastic pen holders for use in special organizers or notebooks.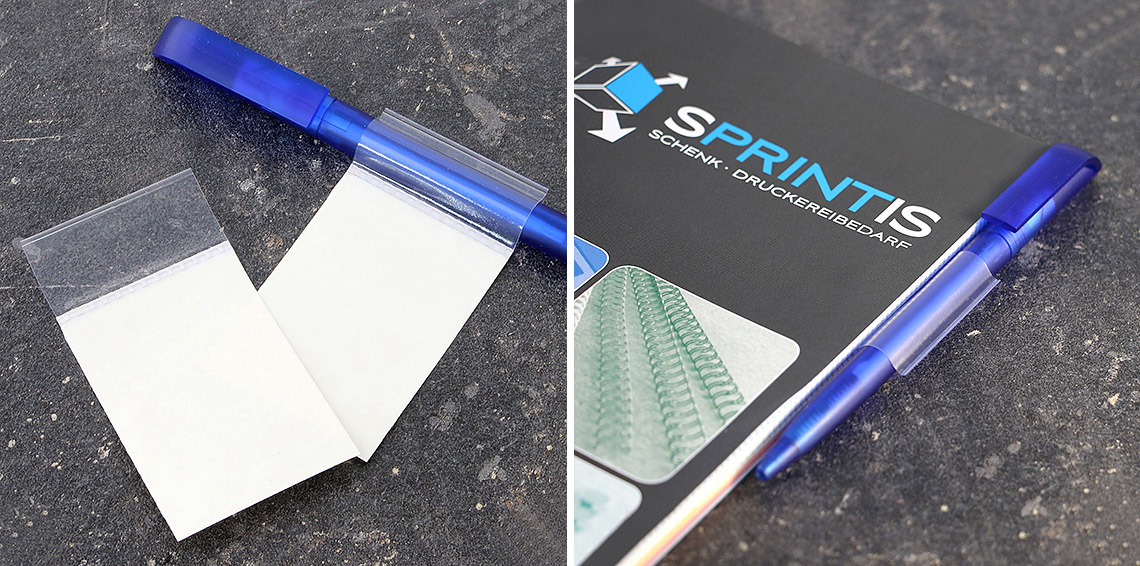 The plastic transparent pen holder is also suitable for use in different areas. It can also be used as a pen holder and for different purposes.