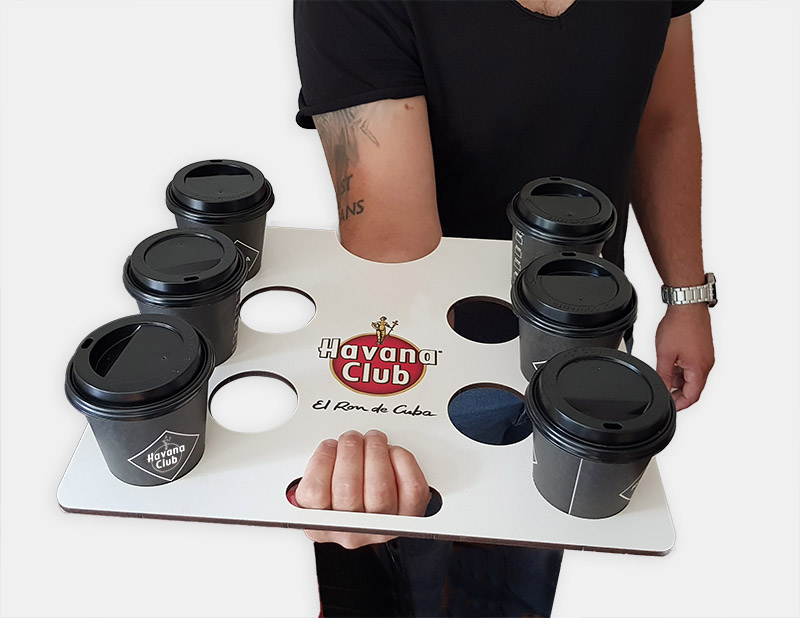 Our patented new product, logo printed promotional cup tray, is an extremely useful product for ethics such as concerts, parties, invitations, outdoor organizations. Outdoor concerts, open-air parties, weddings, dance halls, bars and cafes, stadiums and other crowded areas, this tray allows servers to quickly serve drinks without the risk of spilling.

---
Safe and fast transportation that increases service speed in crowded environments
Promotional tray is not only functional but also a stylish advertising product. Logo printed beverage tray ASOtray also doubles your service speed. Carbonated beverage brands, soft drink brands, liquor brands, hot drink brands, sports clubs, coffee brands, bars, restaurants, etc. is an ideal promotional and promotional product for service areas.
Whether you order 50 pieces or 10.000 pieces, all desired quantities can be manufactured. The printed tray can be customized, with variable hole diameters and variable forms.
Please contact us for patented beverage trays in other forms and also for injection molded trays.
Logo printed beverage tray ASO tray is customizable, can be reconfigured according to cup types, and can be made in any size and design. The tray can be redesigned to include small and large glasses and the printing area can be designed accordingly.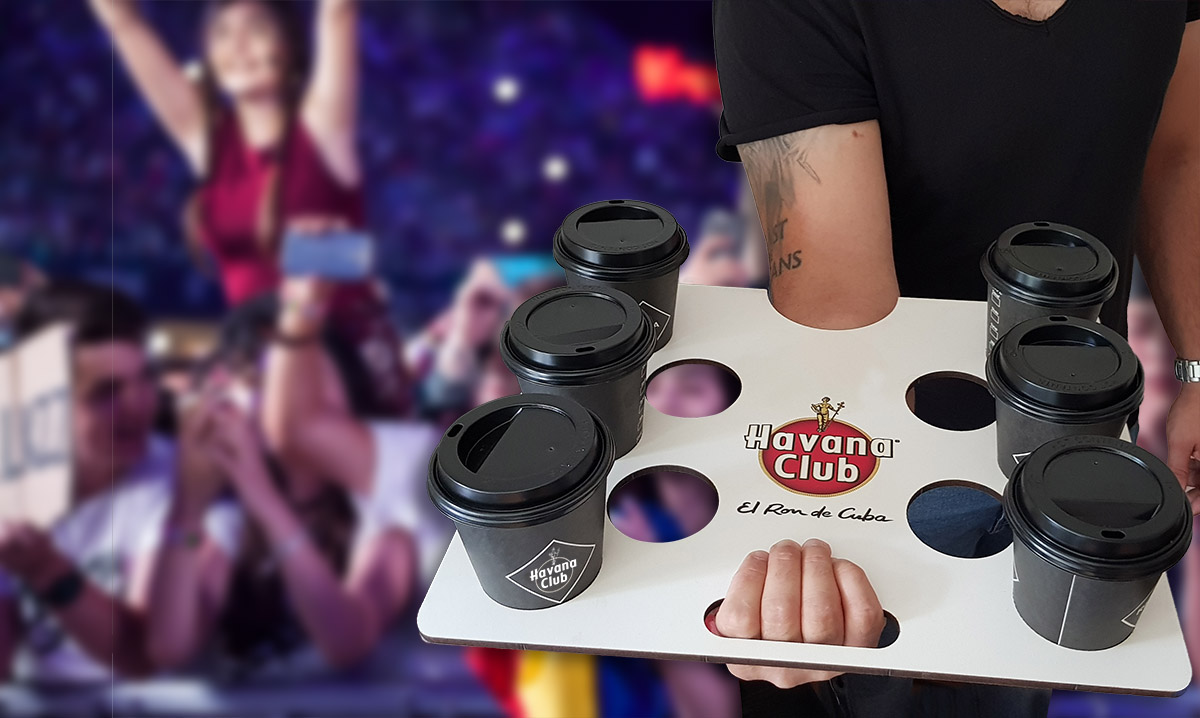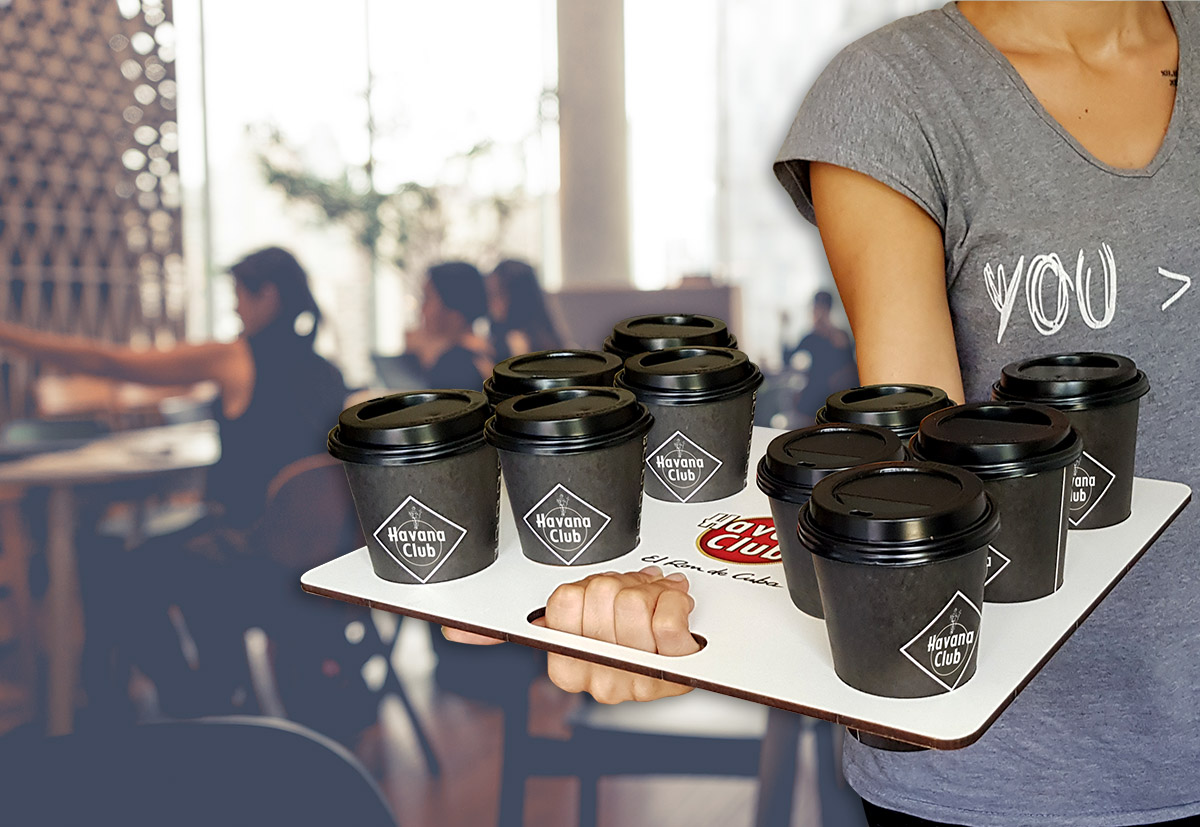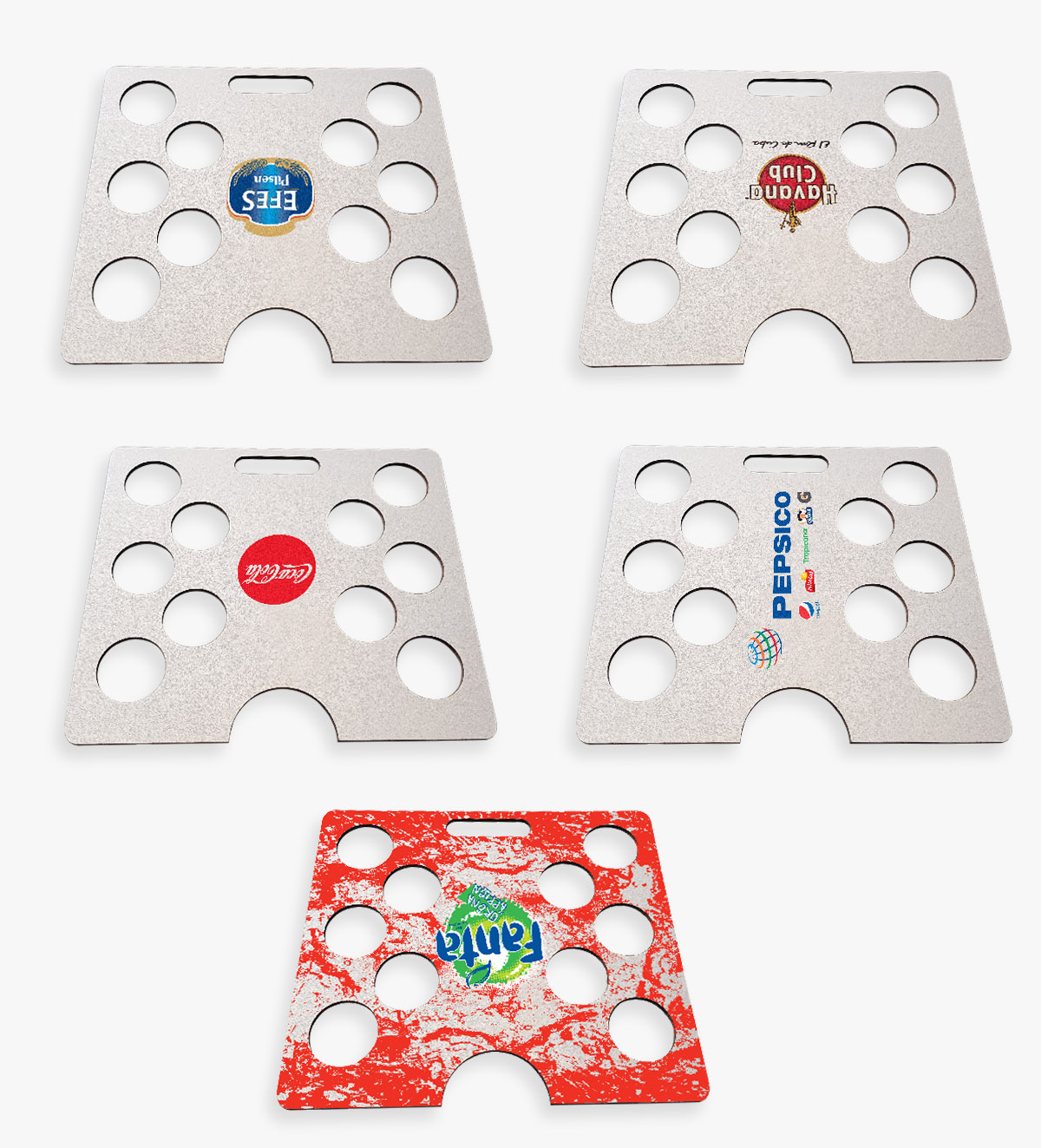 Aso Tray beverage tray is a patented product of ASO Reklam.