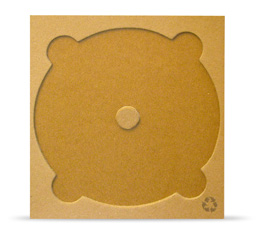 THIS PRODUCT IS TEMPORARILY DISCONTINUED.
We produce eco-friendly, natural (natural, eco, ecological) CD Tray / CD box and CD holders for your environmentally friendly promotional products.
Created by recycling waste paper, the kraft cardboard CD Tray is stylish and aesthetic. By protecting your CDs from scratches and deterioration, you help protect the environment. It contributes to the prestige of your company or product.
Plastic wastes, which can remain intact in nature for many years, have caused pollution of water resources and soil and have become harmful to living life. For this reason, some of the European Union's environmental protection laws have restricted the use of non-recyclable plastic-paper blended products by companies. Companies that are sensitive to environmental protection pay attention to the use of recyclable and recycled products in their products. Examples include the use of promotional products such as catalogs, brochures, and cardboard boxes without cellophane.
With the frequent use of CDs and DVDs in our lives, we are launching a new product soon. With the natural CD-DVD tray, which we manufacture in-house with completely waste paper, you will create a different, stylish packaging for your CDs and DVDs.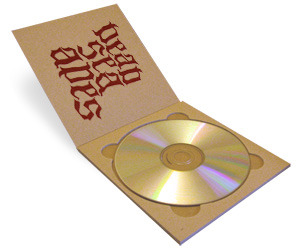 Natural-Eco CD-DVD trays and cases
It measures 138 x 130 mm. Thickness 3 mm. You can use it in your promotional products such as cartons, boxes, catalogs suitable for these dimensions.
Made by recycling waste paper
Natural CD Tray and CD cases do not harm the environment. It is completely natural.
It is 100% biodegradable and recyclable.
No trees were cut down for our Natural CD Tray and CD cases.
It has a very elegant appearance. It harmonizes with the special printed packaging you will create.
You can use it with or without printing.
Refreshes your company's environmental image.
You can call us for prices and details.
Tel: 0212 2223801-2221608
---
Tags: eco cd tray, natural cd-dvd tray, Eco Friendly Recycled Traypak Packaging, natural paper cd tray, recycled, natural cd cases, cd holder