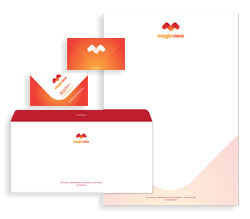 The totality of the ways a company represents itself is calledCorporate Identity. All of the activities that shape how the company will be perceived while representing itself is the corporate identity process.
Company name, sub-company names, symbols (logo), basic letter characters and preferred colors are the basic materials that make up a company's visual communication system.
The designs, logos, colors, sizes and usage guidelines created during the corporate identity work are delivered to you in a report. The printing and design work you will do later is designed according to the specifications in this report.
---
What does Corporate Identity consist of?
The following contents are included in the corporate identity work.
Logo Design
Business Card / Address Card / Invoice Card
Calendar work
CD and DVD surface print design
Email, mailing design
Website design
E-mail signature design
Letterhead envelope design
Letterhead design
Newsletter / announcement / announcement
Fax design
Draft reports
Invoice / delivery note design
Notepad, notepad design
Promotional materials design
Outdoor and indoor digital printeddisplay productsand posters
Objects such as images, logos, etc. in the drafts consist of objects used in the portal design and are prepared and delivered as visual elements together with the source codes of the logos.
What are the requirements for Corporate Identity formation?
For the branding phenomenon, the color scale preferred by the company, the logos they want to use, font (typeface), slogan, if any, should be provided to us. Or you can introduce your company to us and we will create the rest, offer you options and decide together.
What does Corporate Identity provide?
Many creative strategies can be developed for marketing communication with the desired impact. Another important thing to remember when determining your promotional strategy is that marketing communications should be considered as a whole. In other words, using only one medium for marketing communication will prevent the consumer from getting to know the company properly. A corporate identity study to be handled at this stage will provide the ability to directly influence customer preferences. Corporate identity is one of the first and most important steps in the branding process.
Technical specifications
The production of Corporate Identity documents and products can basically be divided into two parts;
Materials to be used in internet environment (website, e-mail)
Printing (letterheads, envelopes, business cards, catalogs, brochures, manuals, etc.) and screen printing (promotional materials such as pens and key chains)
The work can be done with a new logo or we can make improvements to your existing logo and adapt it to your documents. Business cards with your existing logo, letterhead. Business cards, letterheads with your existing logo. In addition, if you do not already have an internet domain name in our corporate identity works, we also register your domain names with com or com.tr extension on your behalf free of charge.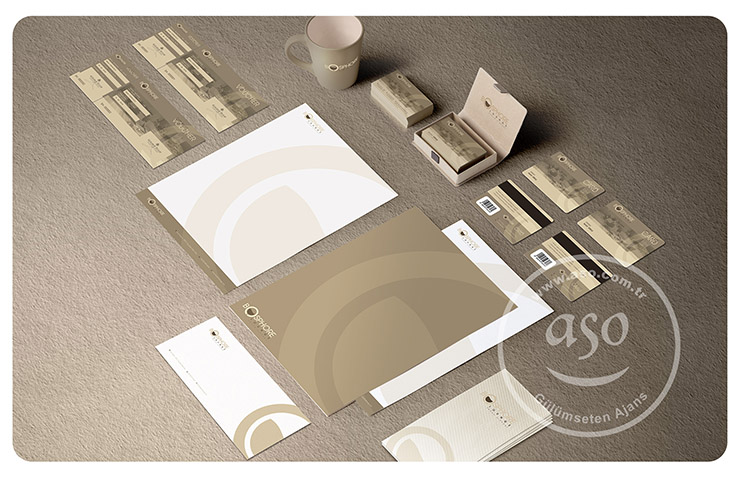 What should a successful implementation look like?
Differentiation In today's competitive marketplace, brands need to have clear differentiation. It is important to create an image that is distinct from the others in order for the product or service they represent to be recognized, influenced and preferred.
Relevance. Brands need to connect with what people care about in the world. In order for businesses to create demand among their potential customer base, they need to understand the needs and wants of their target audience.
Consistency. To build credibility among their target audiences, brands need to be consistent in what they say and do. Messages, marketing strategies, brand experiences and product presentation should be in harmony with each other.
Respect. A differentiated, relevant and consistent brand is one that is valued by both internal and external audiences. Reputation is the reputation a brand earns by clearly delivering on both what it promises and the experience it delivers. Click here for more details.
These rules, which must be followed when creating designs, will create a positive image for your customers.