Velcro tape with adhesive backing (also known as velcro, para para, velcro dots, velcro strip) is widely used in printing, packaging and textile industries. For the printing industry, velcro tape (money) can be used on agenda notebook covers, file and folder covers, cd-dvd box covers, special design product box covers.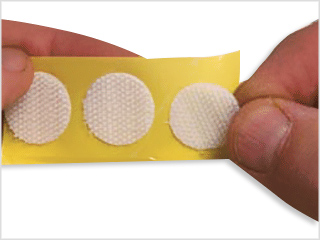 Adhesive back consists of hooks and rings and is sold as a set. Velcro tape can be produced in different color options. But predominantly black and white are used.
Self-adhesive (para para – hook and loop, velcro dots) is extremely practical to use. The back is self-adhesive. You can easily stick it to files, catalog covers, folders, cd-dvd box covers, souvenir box covers, special bag covers or any surface you want to use by removing it from its carrier. Adhesion strength is very strong.
Types of Velcro tapes with adhesive backing
1 cm width and 50 meters strip (roll)
2 cm width and 25 meters strip (roll)
1 cm round cut (1000 pack)
2 cm round cut (1 roll contains approximately 2600 female and male Velcro tapes)
2 cm square cut (1 roll contains approximately 2500 female and male Velcro tapes)
Contact us for order and price information. Tel: 0212 2223801-2221608-2214892
You can ask for free samples to test the product.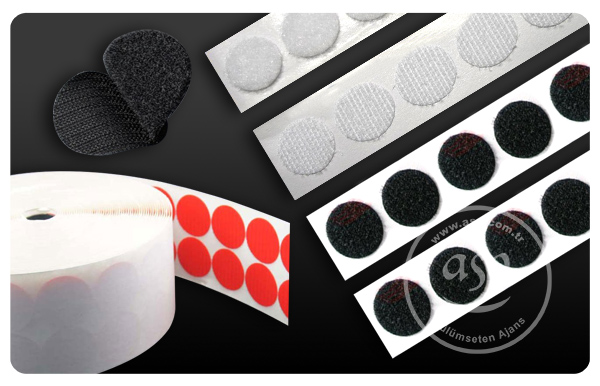 Areas of Use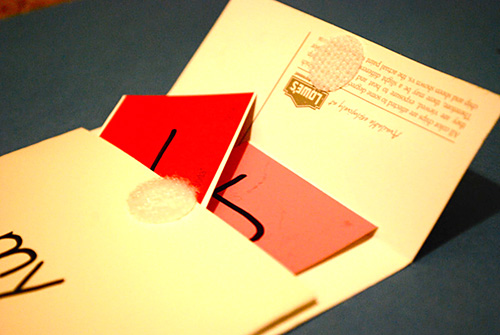 You can create an open-close lock by using it for the opening of your invitation card, specially remembered invitation.
---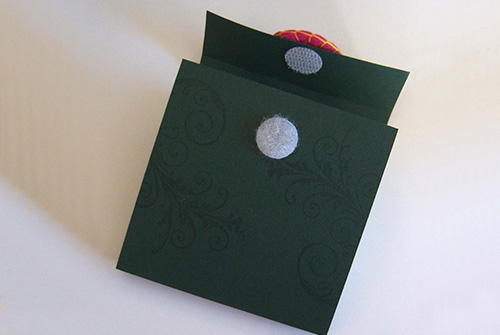 A special envelope/box. Self-adhesive Velcro tape is used for the lock. Velcro strips are very easy to glue. It is removed from its carrier and glued to the surface.
---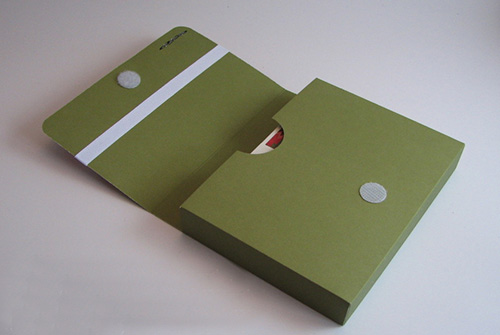 A special catalog box. The box lid has a self-adhesive circularvelcro lock with a diameter of 2 cm.
---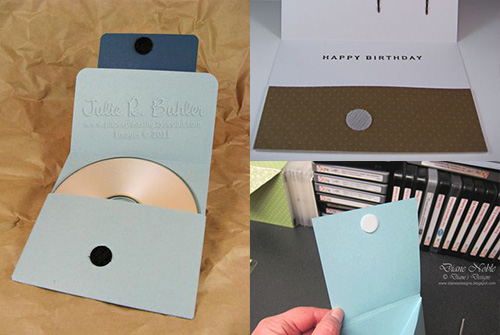 You can use our self-adhesive product in any area you can think of. Invitations, envelopes, files, plastic and cardboard boxes…
---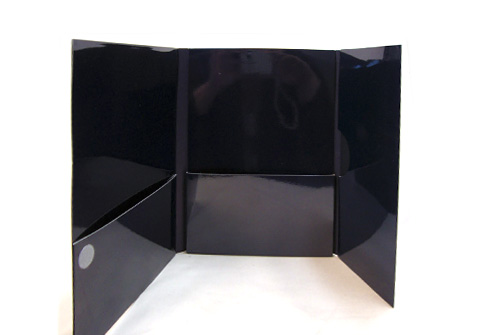 3-leaf pocket file. We used our self-adhesive product that allows the file mouth to be opened and locked. You can use a circular velcro lock for easy opening of the file.
---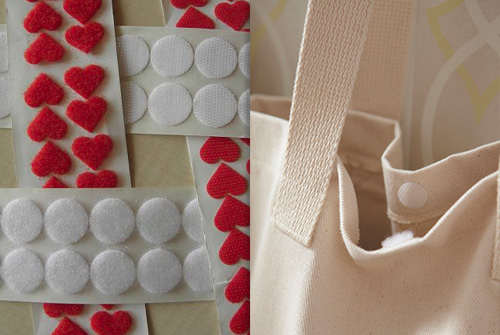 Promotional tote bag. Round-cut velcro with adhesive backing is used for the lock. They are made in many different shapes and colors.
---
You can use velcro tape in every area you can think of. It is very practical to use.
---
Whose invention is Velcro tape?
It was discovered on a nature walk when a thorny plant stuck to his socks. Velcro tape was patented by George de Mestral in 1951, but was only put into industrial use 8 years later. The inventor wanted to use this product in shoe companies, but no shoe company was willing to do so. Likewise, he did not get a positive response from the bag manufacturers he went to.
Over the years, manufacturers have realized the importance of Velcro tape and it has been used in many areas including footwear, garments, automotive and space industry. Velcro tape is used today as a locking system on the laces of sneakers, to collect cables, computer adapters, bags, clothes and many other places.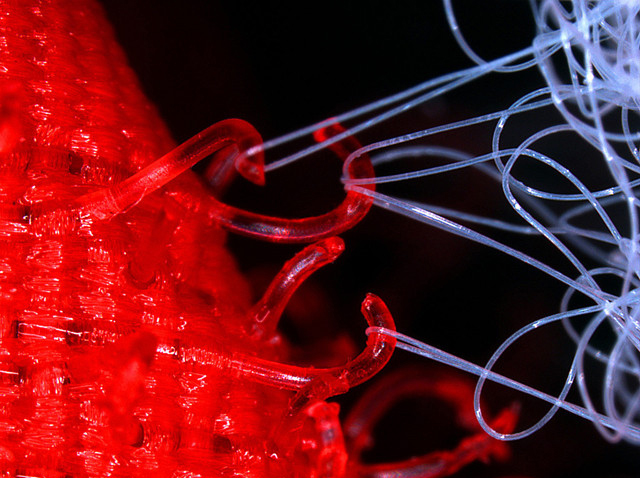 The hook and loop locking system consists of hooks and loops.