Photoblock poster printing is the perfect and affordable solution for your photos and posters. We print on 3 or 5 mm thick material that does not require a high-quality frame and cover it with matt or glossy lamination. Photoblock has a super light, smooth and rigid appearance. It is a type of paper with a spongy interior. It is very light. It is very easy to transport and install. It has always been a preferred material for indoor digital printing. It can be attached directly to the wall with double-sided foam tape or hung with a fishing line. It is also suitable as a rotary card. Used indoors.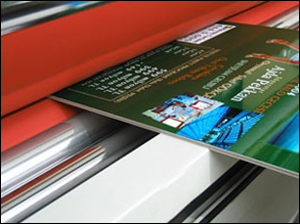 Thanks to the double-sided tape on the back, you can easily attach it to the floor you want. You do not need to make a frame for your posters or photos that you print on photoblock material. The thickness separates your poster from the wall and creates a stylish look. Photoblock prints are high resolution and high quality. Photoblock material is very lightweight. Even with double-sided foam tape on the back, it provides years of permanence on your wall. Prints are not made directly on photoblock. The photoblock surface is not suitable for printing. For this reason, it is first printed on foil and this foil is plastered onto the photoblock material. A perfect image is achieved with matt or glossy lamination. It offers a beautiful image without deforming for years. It is highly compatible with digital printing. For this reason, it is often used for photo printing, poster printing or decoration purposes. Not suitable for outdoor use. Mostly used indoors.
Photoblock poster printing can be printed up to 120×120 cm. If this is not enough, you can also consider a fragmented design consisting of multiple photoblocks in larger sizes.
You can place your orders by phone or with your credit card on our online sales site. For low quantity photoblock poster orders, the delivery location is our workshop. We can make deliveries in high quantities with tiles. We only deliver your photoblock printing orders in low quantities (between 1-5) to the workshop due to the possibility of damage in cargo.
You can also choose PVC-based, 3 or 5 mm forex, which is similar to photoblock material in your digital printing works but is a harder and more durable material.
Photoblock Dimensions
Photoblock sizes are generally made in standard sizes such as A5, A4, A3, A2, 50×70, 70×100 cm, as well as in special sizes.