Small notes make life easier; Post-it® Sticky Note Paper
3M Post-it® sticky note papers (or Post-it® as they are also known) are hard to lose, people use them to remember and remind them, they are popular and a necessity for every office desk. Post-its® are a very popular monitor ornament.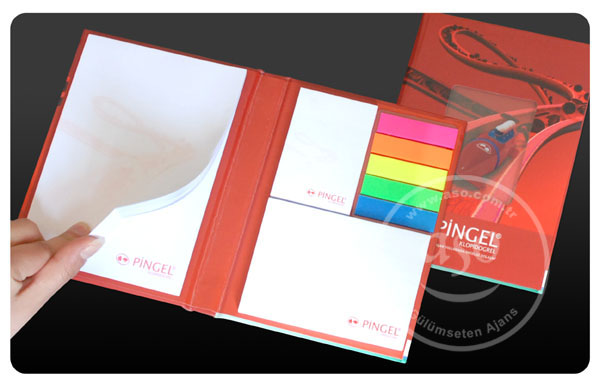 Post-it® adheres lightly to surfaces and never leaves marks when removed. Post-it®s can be removed and glued again thanks to its special adhesive. You can print your company logo or brand on Post-it®s in different sizes and colors and distribute them for promotional purposes. Post-its® are an effective promotional product that keeps your brand top of mind.
Our company is the seller of original 3M Post-it® products in different sizes and colors, special or plain cut, printed or unprinted.
You can also use 5-color, 25-sheet Post-it® branded bookmarks in special Post-it® adhesive note holders that you can give as a promotion.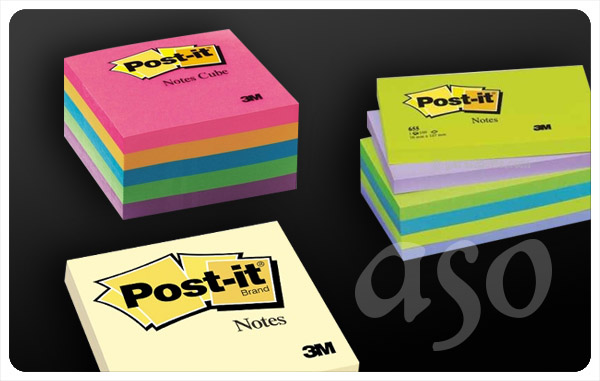 The colorful original 3M branded Post-it®s never leave any trace where they stick.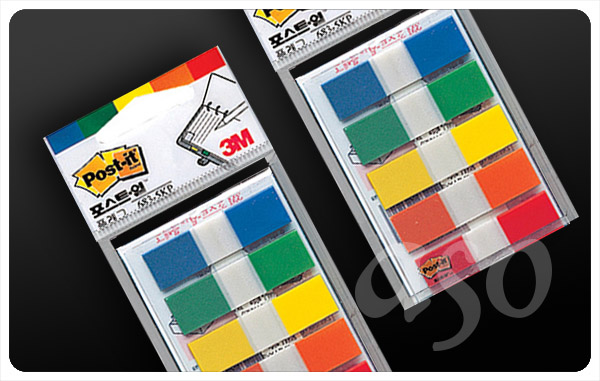 Post-it® colored dividers are practical products used as separators (index). Contact us for your 3M Post-it® bookmarks orders.
---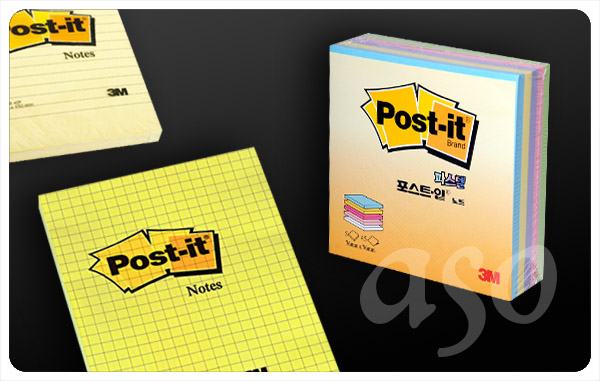 Squared, striped or colored cube Post-it®s are practical to use and can be needed at any time.
Post-it® sticky notes are a product that everyone needs, whether at home, at work or at school. It is the best way to keep the messages in mind. Self-adhesive Post-it®s can be removed from the place where it is glued and re-glued, the adhesive does not leave traces or stains: These features make Post-it®s very usable compared to other note papers.
A phone number on the corner of your monitor, a shopping list on your refrigerator door, an important paragraph in the middle of your book… You can use Post-it® sticky notes like a helper in every aspect of your life. Post-it®s adhere easily to any surface, including fabric surfaces.
Aren't you tired of promotional pens, organizers and notebooks? Use a different product this year. Use Post-it® sticky note papers.
3M Call us for Post-it® price information.
Our phones 0212 2223801 – 2221608 – 2214892 Istanbul.
Note: Post-it® is an official trademark of 3M. MasterCard, TNT, Luzern, Aktifbank, Pingel are official trademarks of their respective organizations.
The history of Post-it®:
It all started in 1968, when Dr. Spencer Silver discovered a unique adhesive that gently adheres to surfaces, but can be easily removed and re-glued in different places.
This new adhesive became a practical application for consumers when Silver's colleague Art Fry came up with the idea for the Post-it® Note. The idea for a removable, re-stickable note paper came to Fry while singing in the choir. The pieces of paper Fry used to mark the pages of his hymnal would fall out of his book, causing him to lose the page he was marking. Fry applied the adhesive that his colleague Silver had found to a piece of paper and used it to mark the pages he wanted in the book. Art Fry then wrote a note on one of the adhesive page markers he had prepared and attached it to the report he was to present to his boss, Bob Molenda. His boss answered his question on the same page, pasted it on other documents and sent it back to him. Over coffee together, they realized that Art Fry had discovered a new way of communicating.
In the 1970s, offices were full of pins, paper clips, thumbtacks and tape. With Post-it® Notes, launched commercially in 1980 with three products, 3M changed the way people remember, remind, communicate and organize, and Post-it® Notes have become an indispensable organizational tool. Post-it® Note has become the most popular and best-selling office product used in almost all offices in Europe and America today.
For more information about Post-it®, visit wikipedia. We also have different promotional product solutions such as cube notepads, organizers, notebooks as well as Post-it® branded sticky note papers.

PRINTED STICKY NOTE HOLDERS
We can produce CUSTOM DESIGN promotional sticky note holders for your company with logo and brand printing, created by combining different sticky note holders. Some of the work we have done is below.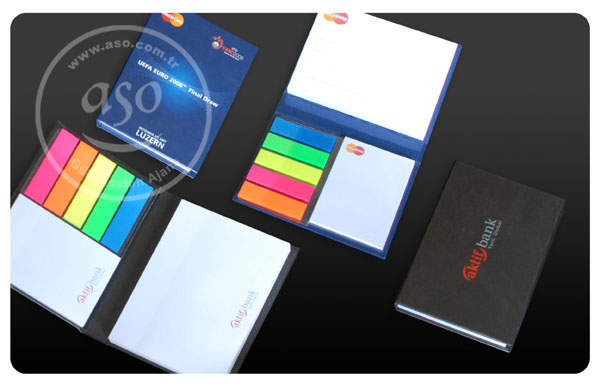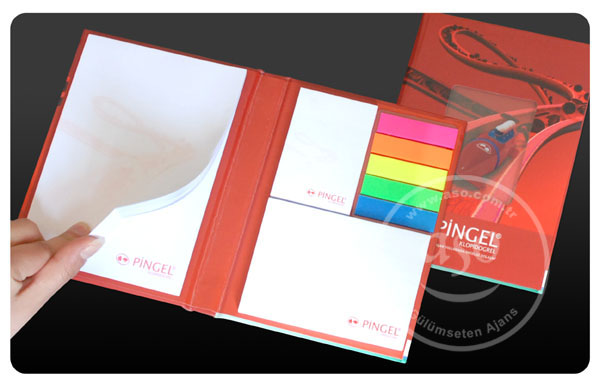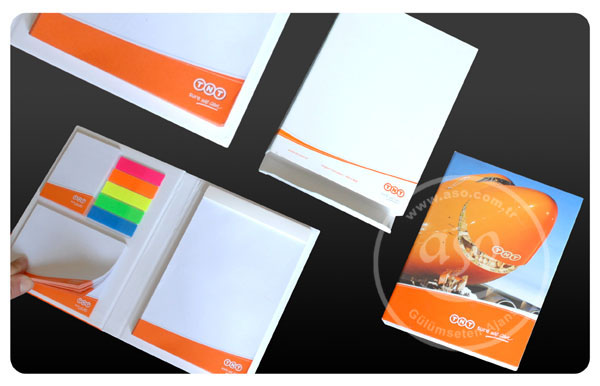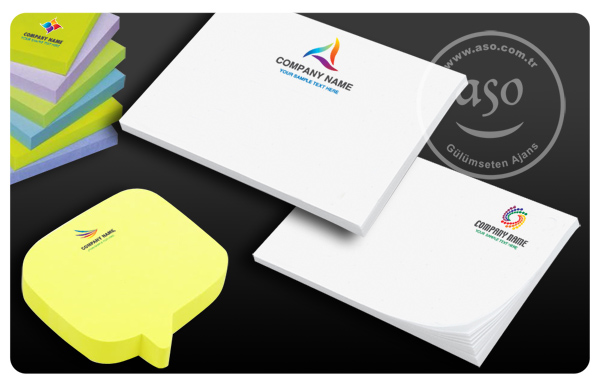 MasterCard, Aktifbank, Luzern are some of the products we make for many brands. Promotional sticky note papers in different sizes, made of hard cardboard and 4 color printed, matte cellophane cover with different sizes inside. It can also be optionally boxed or with colored bookmarks.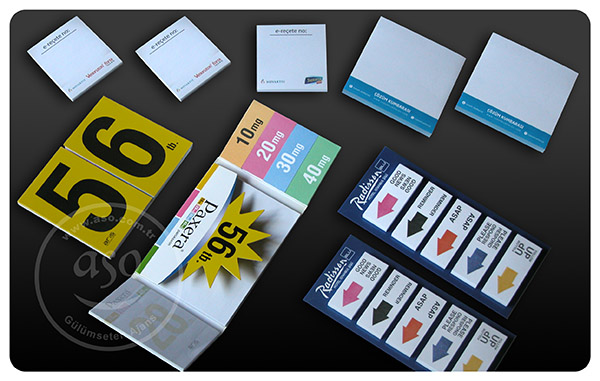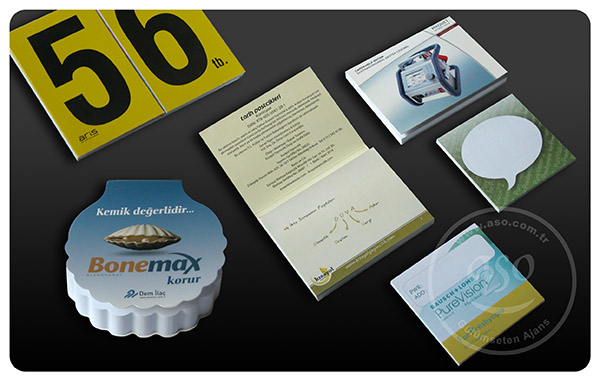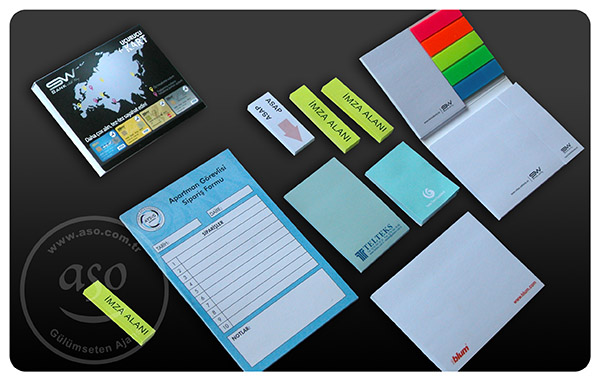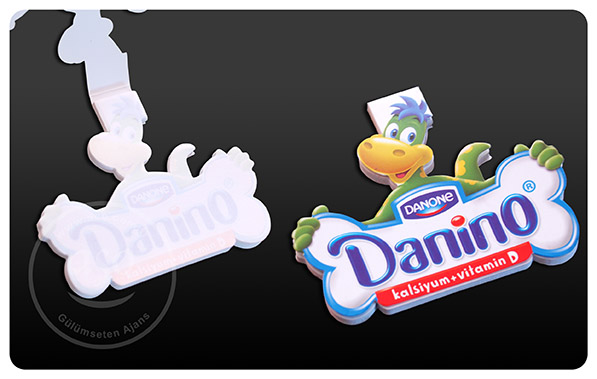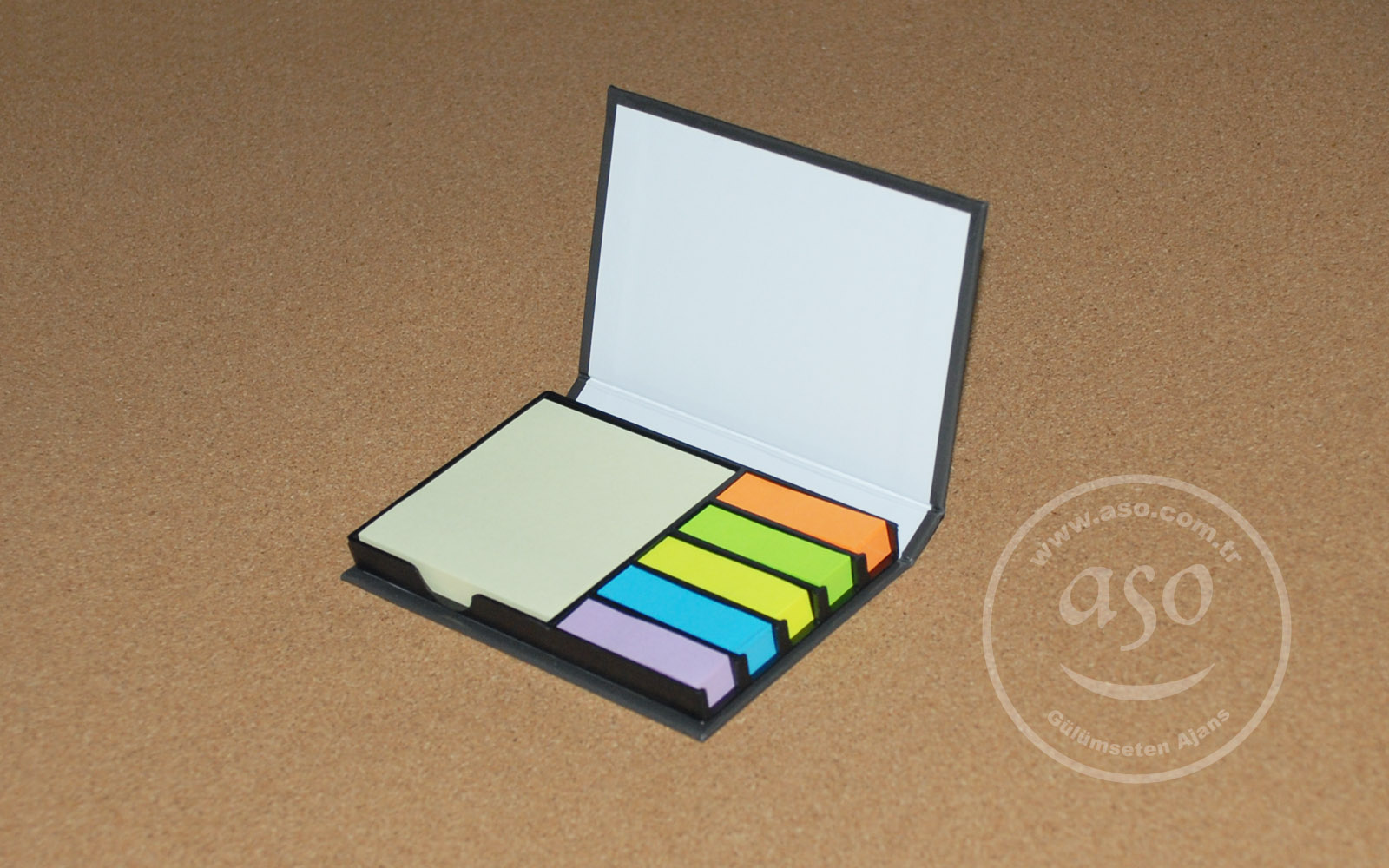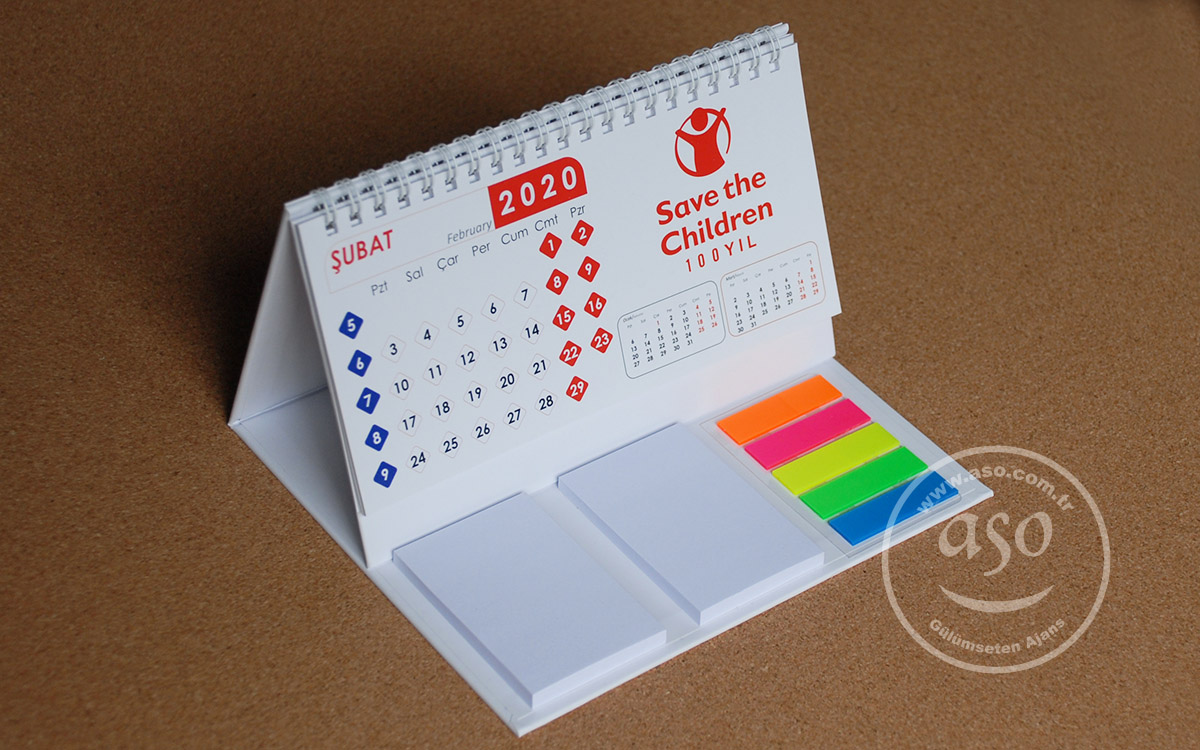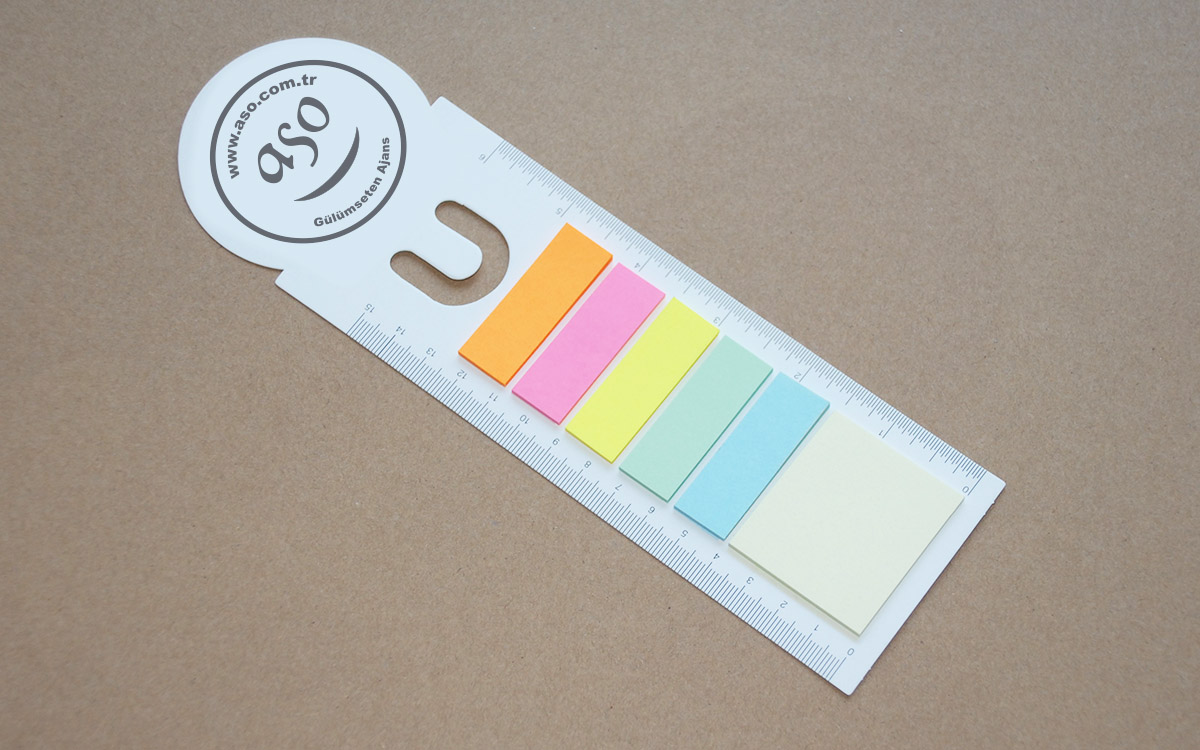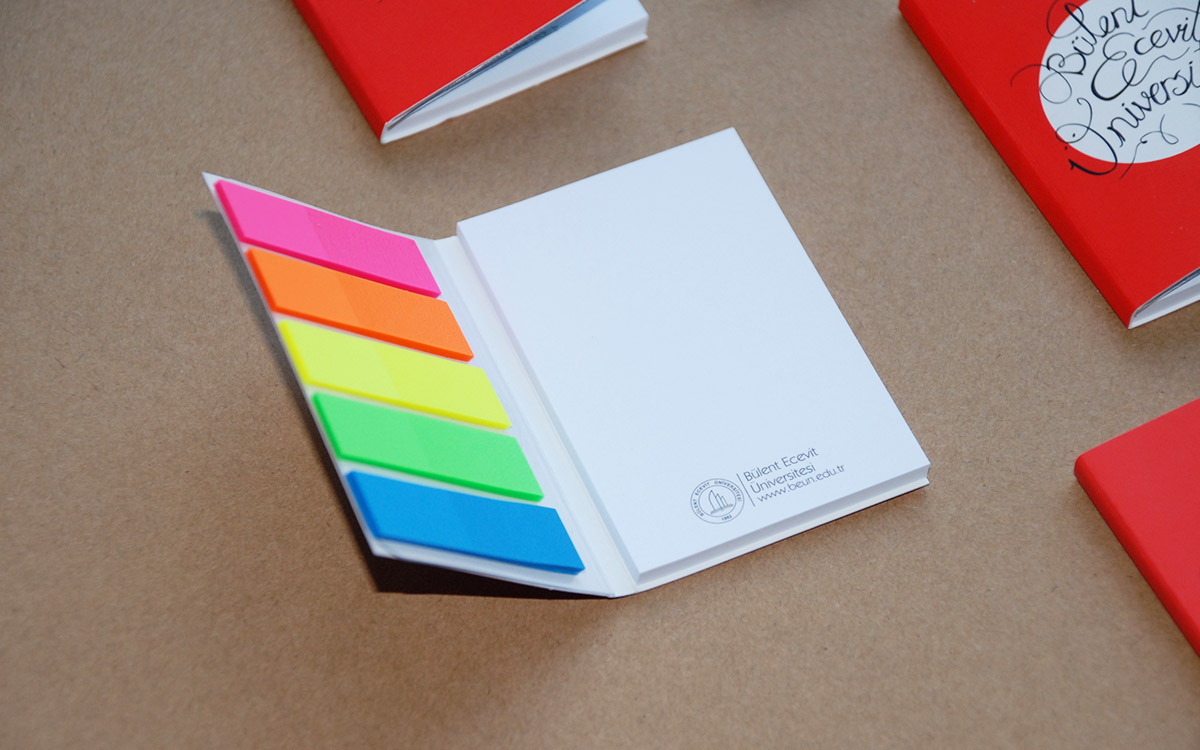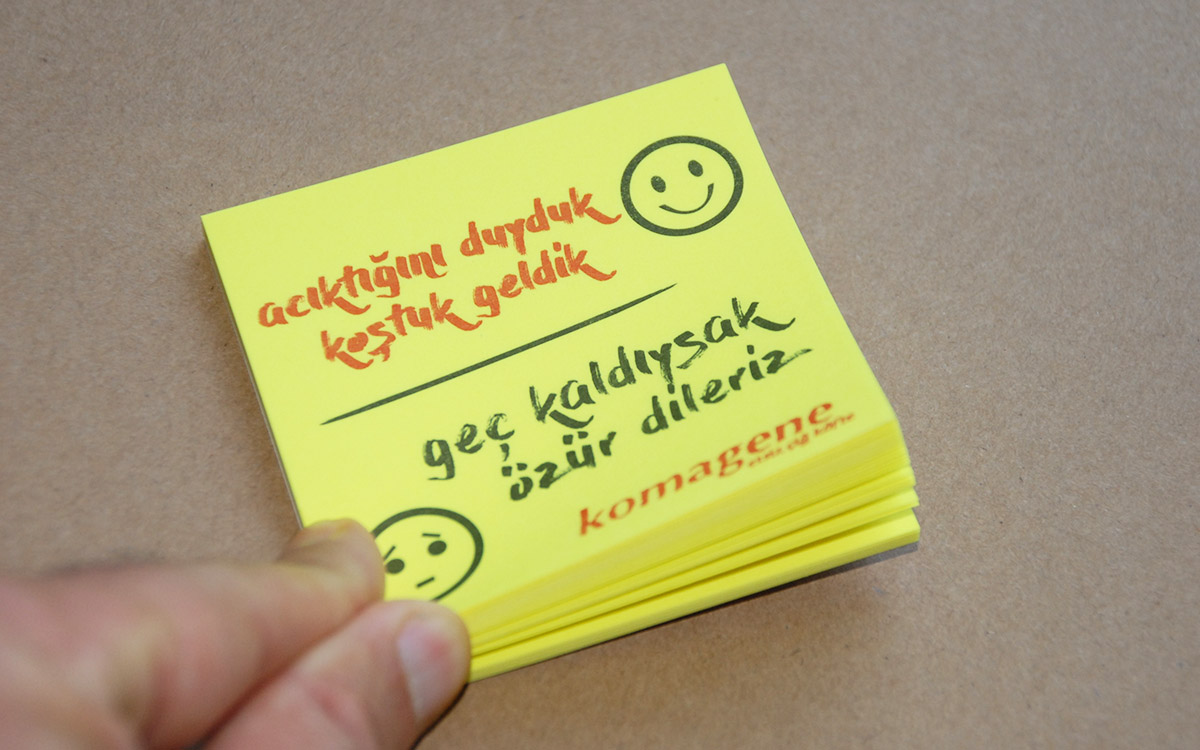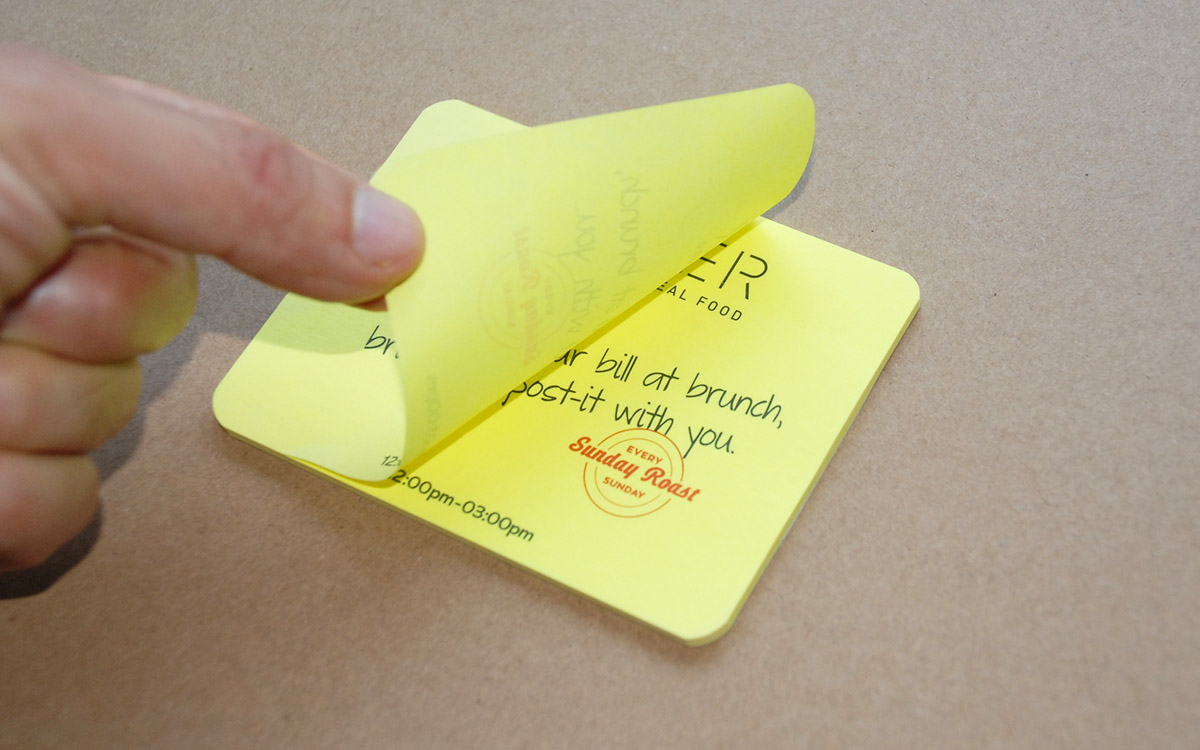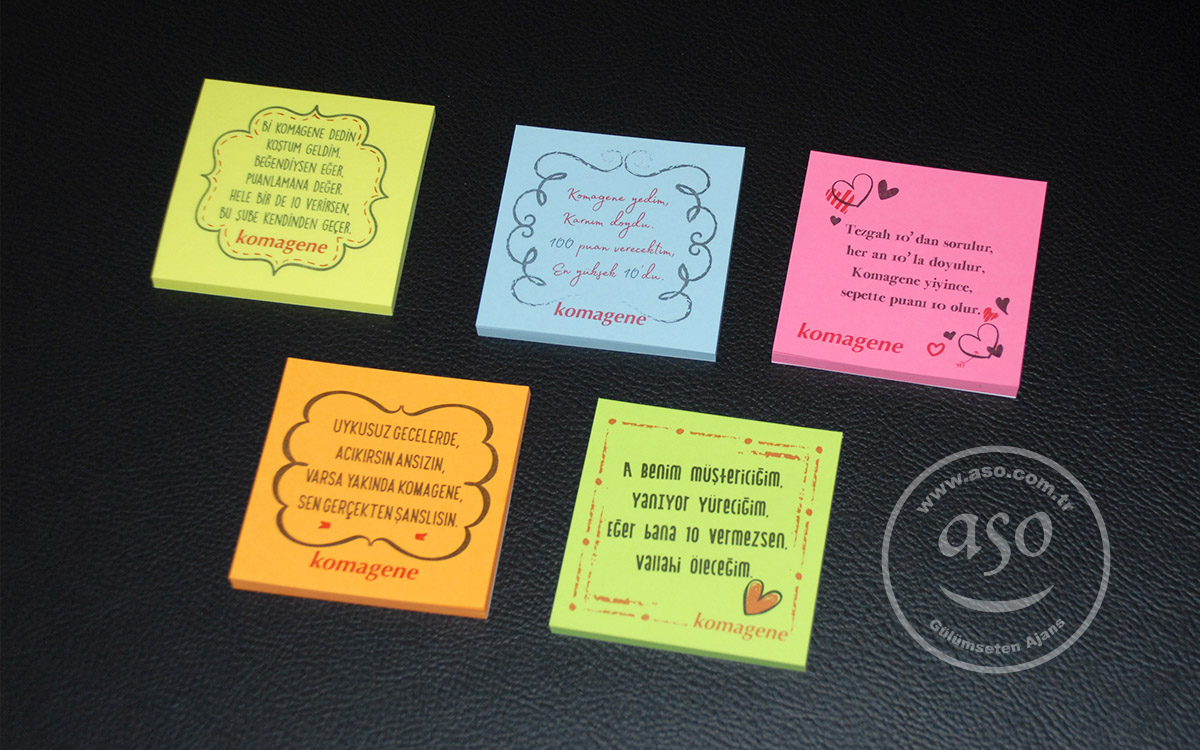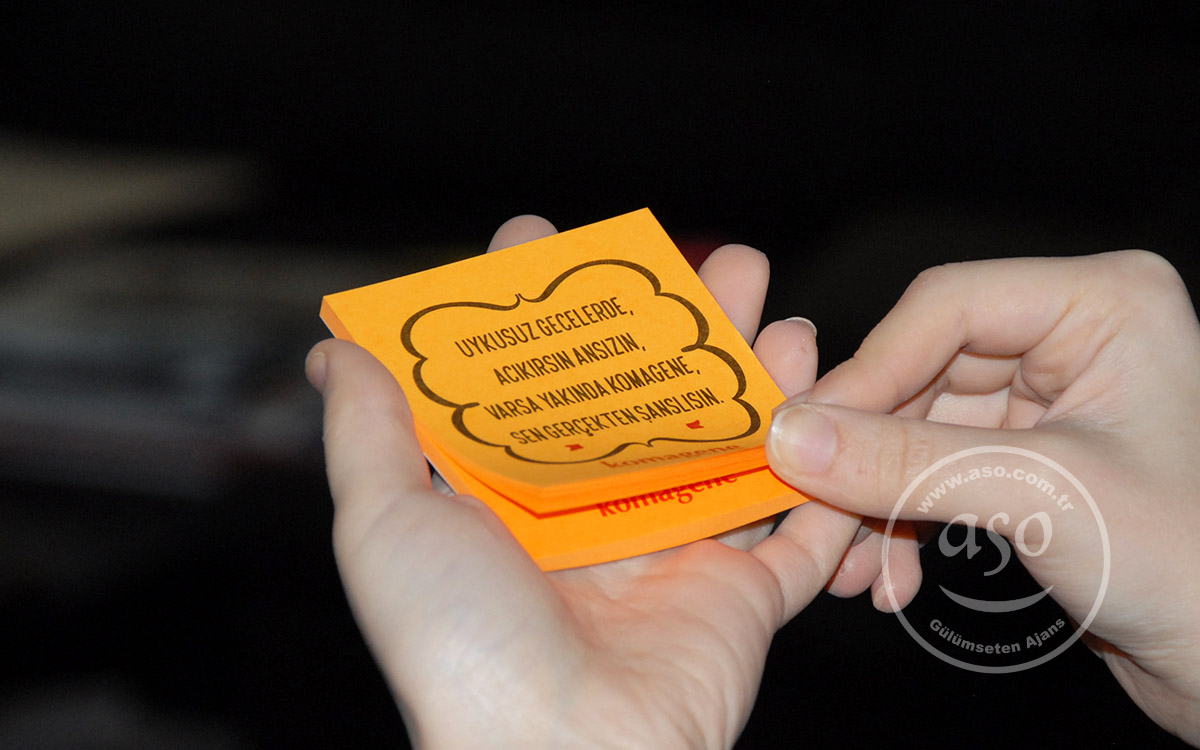 Adhesive Colorful Bookmark