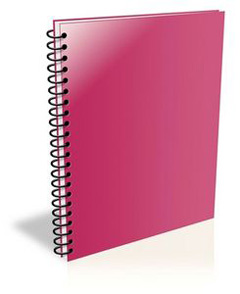 Spiral notebooks or stitched notebooks are the most preferred promotional products of companies. Spiral notebooks are used due to their easy use, availability in a wide time range, easy removal of pages and many other advantages.
We can produce spiral notebooks with special hard covers, as well as options such as cardboard and cloth binding. We can offset print your logo on notebook pages. Special spiral spiral systems that prevent pages from separating from the binding are available in black, white, silver or gray colors. 70 gr 1. Although pulp paper is an ideal thickness for notebooks, we can also produce spiral notebooks with different page thicknesses.
You can have your own graphic design agency design the cover and page design for the spiral notebook you will distribute as a promotion, or we can make a special design for you. You will have an impressive promotional product with square, straight line, custom logo printed and more different designs as inner pages.
We have produced spiral notebooks for many companies until today. You can visit our office to see our spiral notebook examples.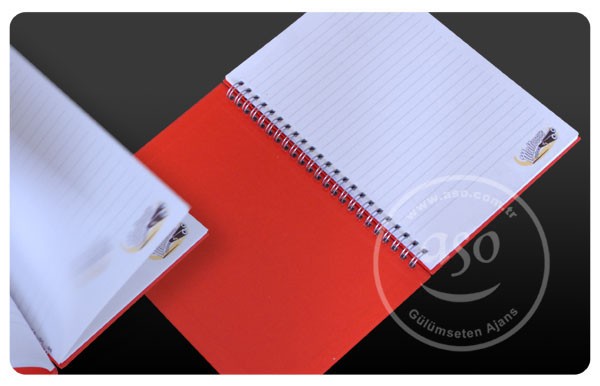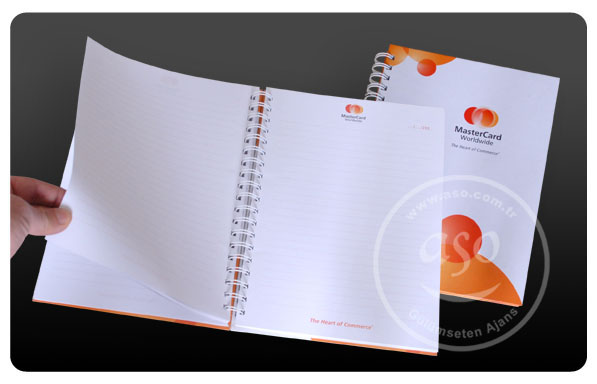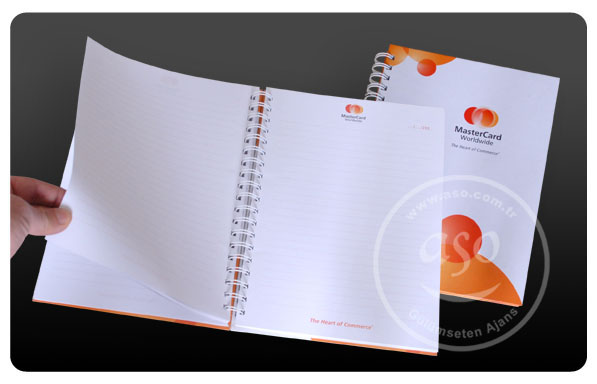 MasterCardspiral notebook Hard cardboard cover, offset printing on coated paper. Inner paper 80 gr 1. pulp paper The glossy cellophane gives it an elegant look.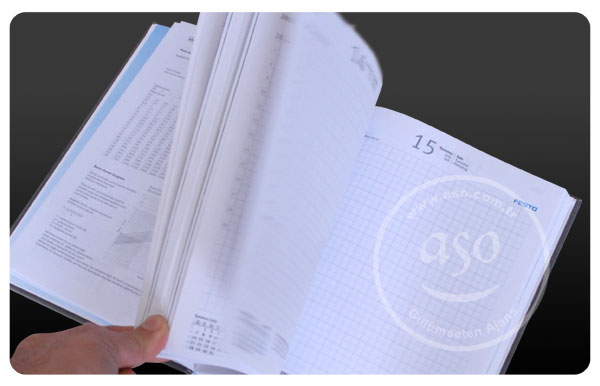 Festo Agenda. Gray colored lines increase the writability and year-round usability of the agenda.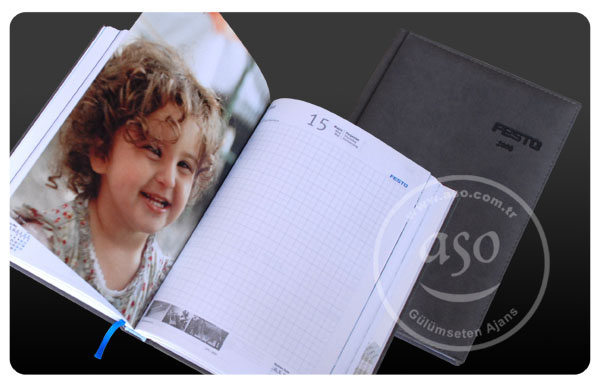 The image advertisements placed in the agenda were printed on glossy paper.
Hard cover with leather cover and embossed printing.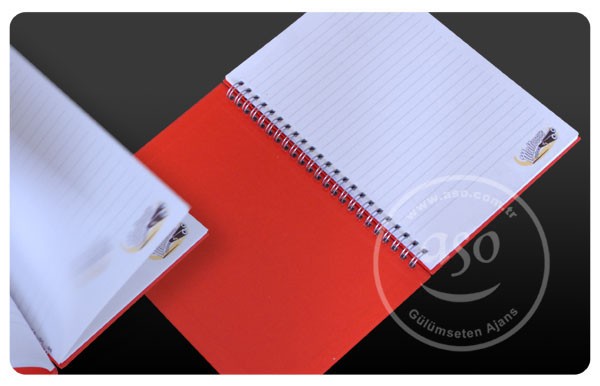 In order for the agenda to be useful, there are some points to pay particular attention to.
Simple, pinstriped and targeted information to your customer potential.