Small cube notepad, one of the indispensable needs of all offices, is a unique promotional material for companies. Cube notepads are among the preferred promotional products due to their fast circulation from hand to hand, constant visibility in the office and affordable cost. Cube notepad prices are based on the exchange rate like all paper products.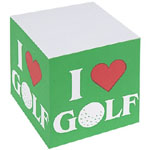 We can print your company's logo and address on the 4 sides of the cube notepads. You can choose your cube notepads with plastic box, cardboard box, special design box or pallet. Cube notepadscan be of different standards in terms of size and number of sheets. Cube notepad prices vary according to size and number of sheets. If you want information such as your company's slogan, address and phone number, we deliver it by printing it with a full background. Contact us for cube notepad prices and cube notepad samples.
80-90 gr 1. offset printing on pulp paper and screen printing around the notepad.
As a promotion, you can offer your customers a very special cube notepad with a specially cut box with your logo and a pen.
You can see examples of cube notepads we have made before. Call us for detailed information about sizes, printing types, packaging types and cube notepads.
Tel: 0212 2223801 – 2221608
The minimum order quantity of promotional cube notepads is 1000. You can call us for cube notepad price information. Especially cube notepads with pallets, which you can see in the examples below, are preferred by commercial companies such as paper, transportation and cargo. Thanks to the delicate color printing on the side surfaces of the product, your logo, brand or company name will remain visible for a long time. Standard cube notepad prices are very economical. but special requests (e.g. rigid box, plexiglass box or house-shaped box) affect the prices.
In addition to the production of cube notepads, we also produce adhesive notepads, notebooks and notebooks, calendars and many other printed promotional products.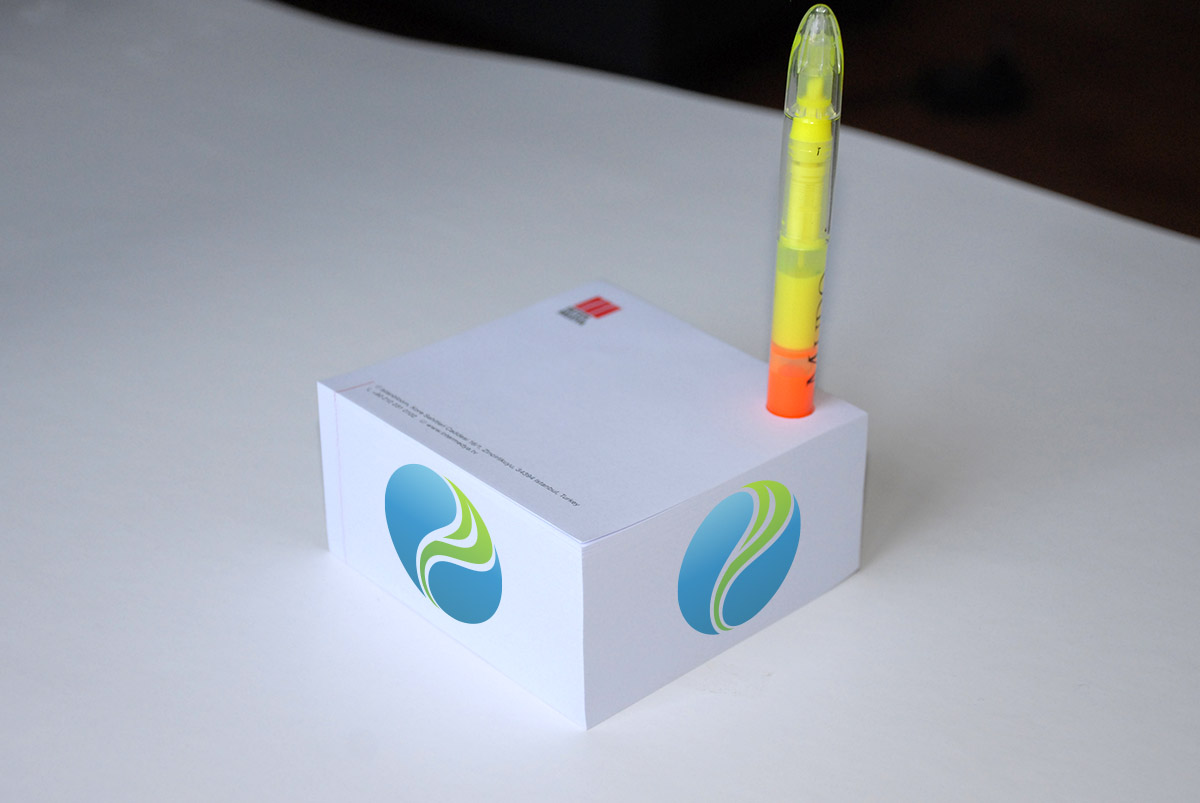 Examples of our different cube notepad works.
---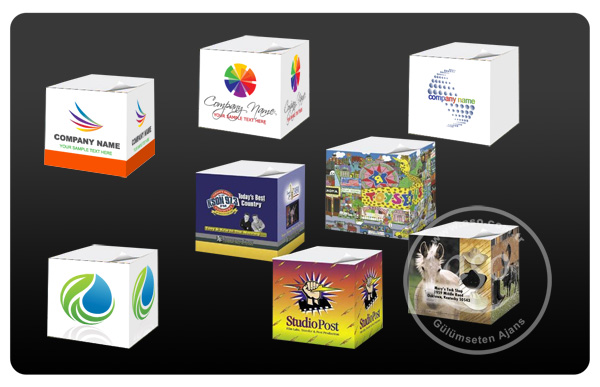 We screen print your logo, slogan or a customized design on all four sides of the cube notepads in high quality.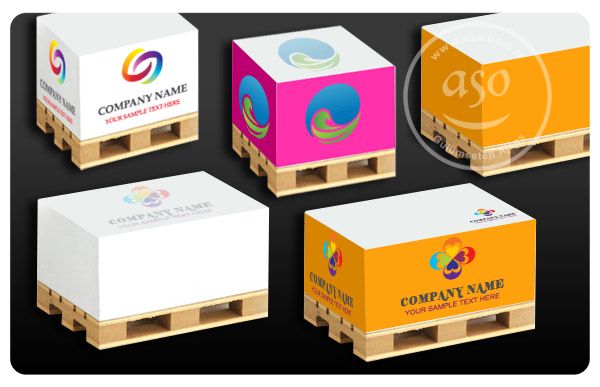 Cube notepads with pallets are among the most preferred promotional products of recent times.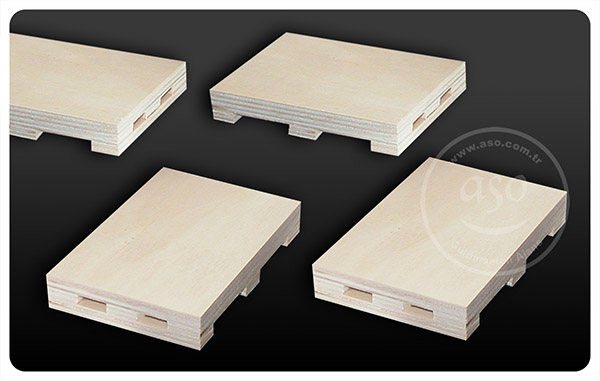 Cube placemats pallet is produced separately for cube memo pad manufacturers with pallet.
---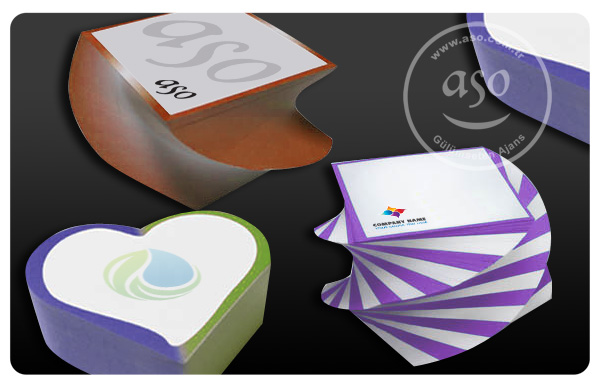 We can also produce it in spiral shape or as a special cut. There is a special elastic layer on the back of the note holders that does not fall apart. Spiral note holders are 8x8x6 or 8x8x3 cm standard sizes.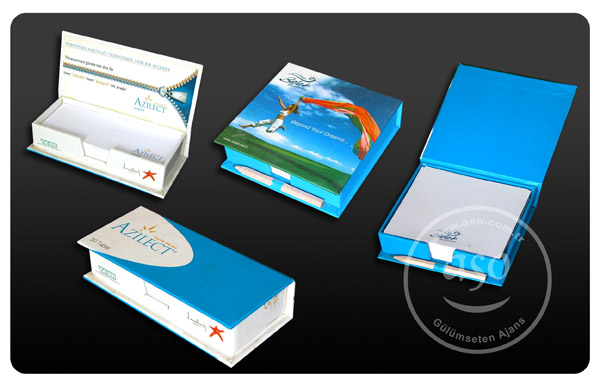 Special hard cover notepads made for different companies are different promotional products that you can choose.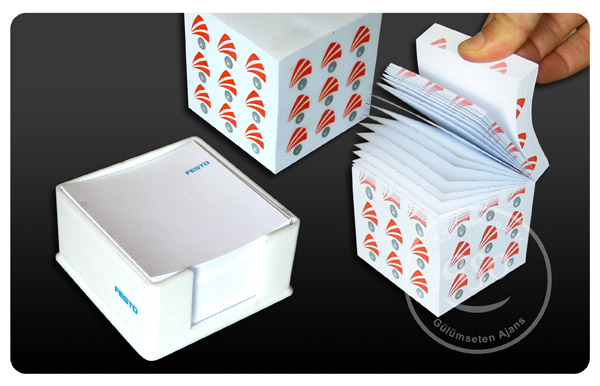 Festo plexi boxed cube notepad. It is a stylish promotional product produced for use in fairs. PacPro standard cube notepad. 4 sides screen printed in 2 colors.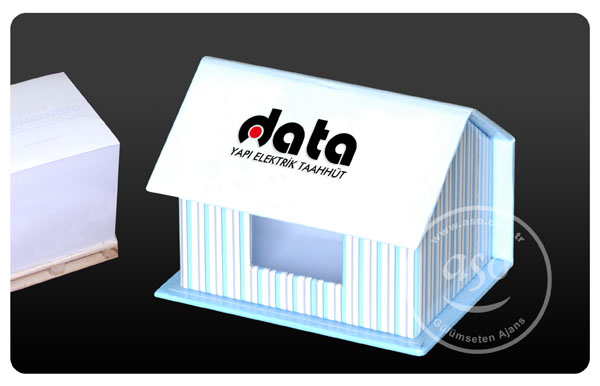 Promotional products can be designed in different prints and shapes.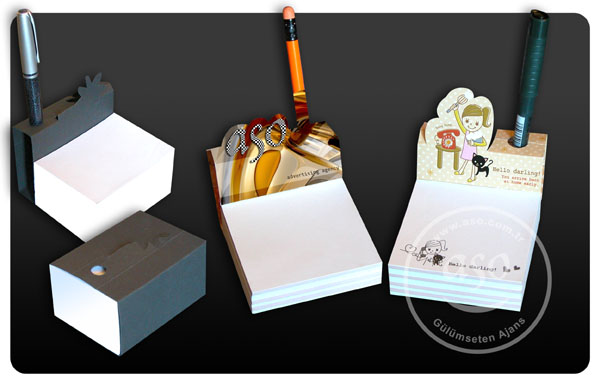 Examples of our different works.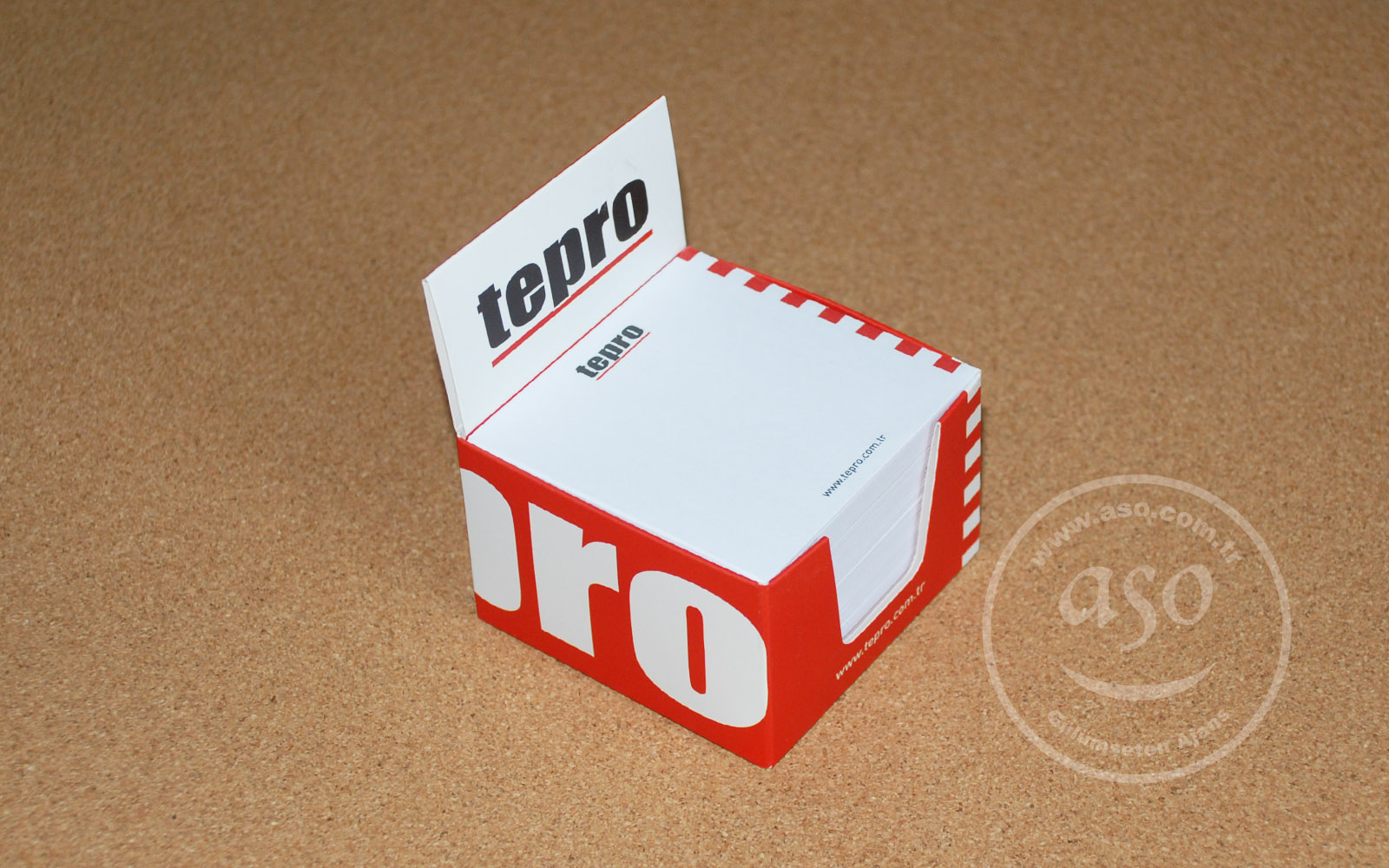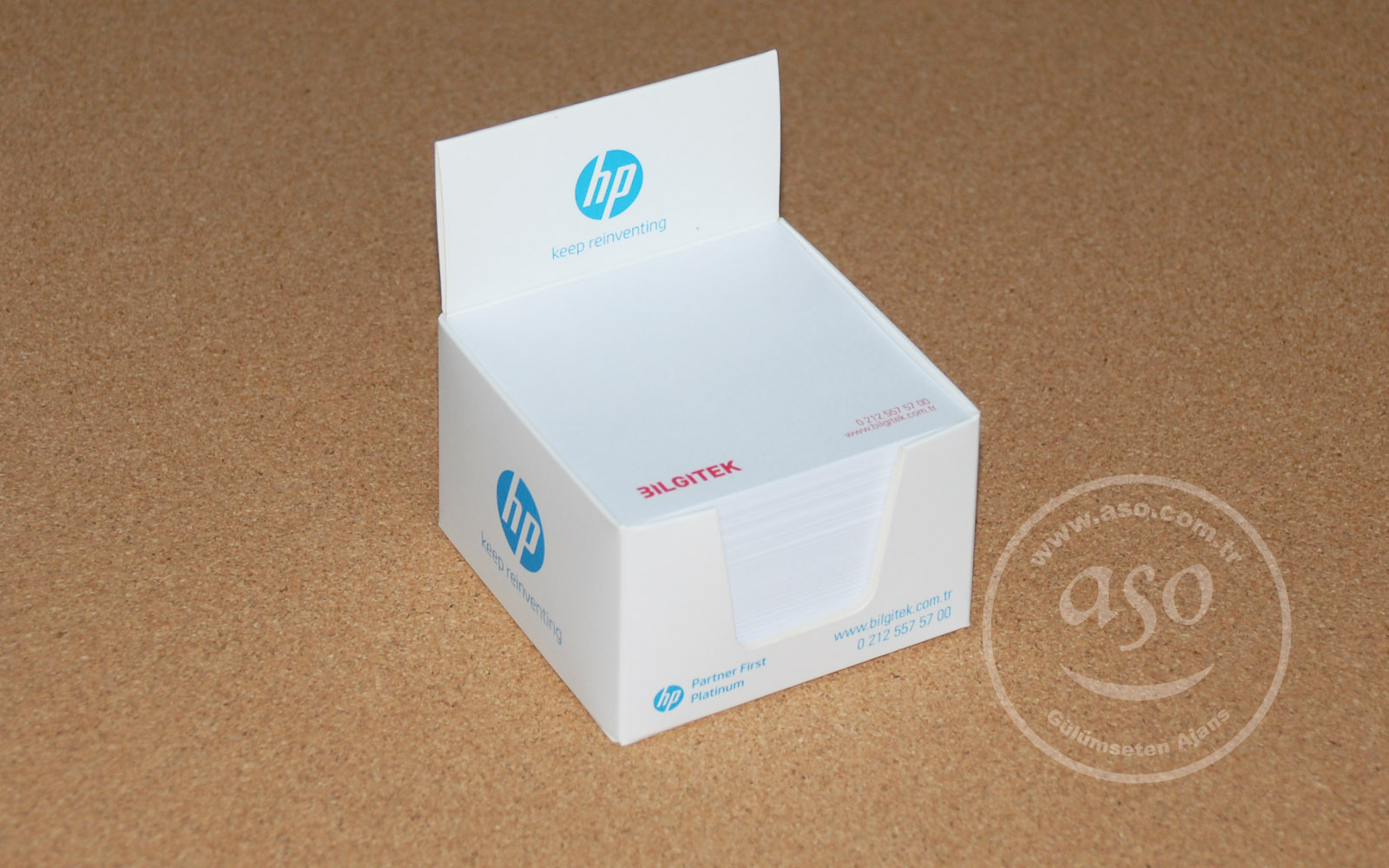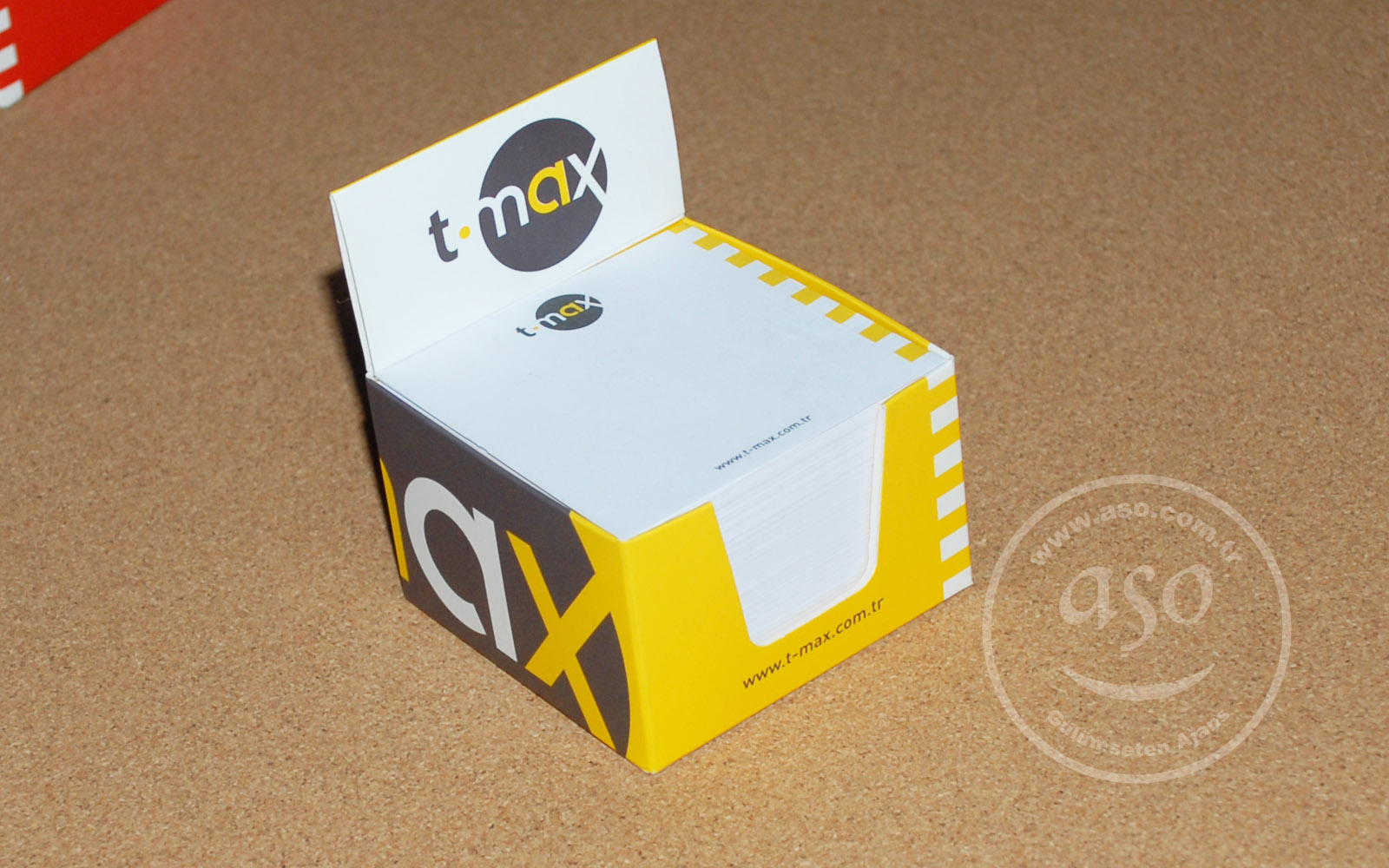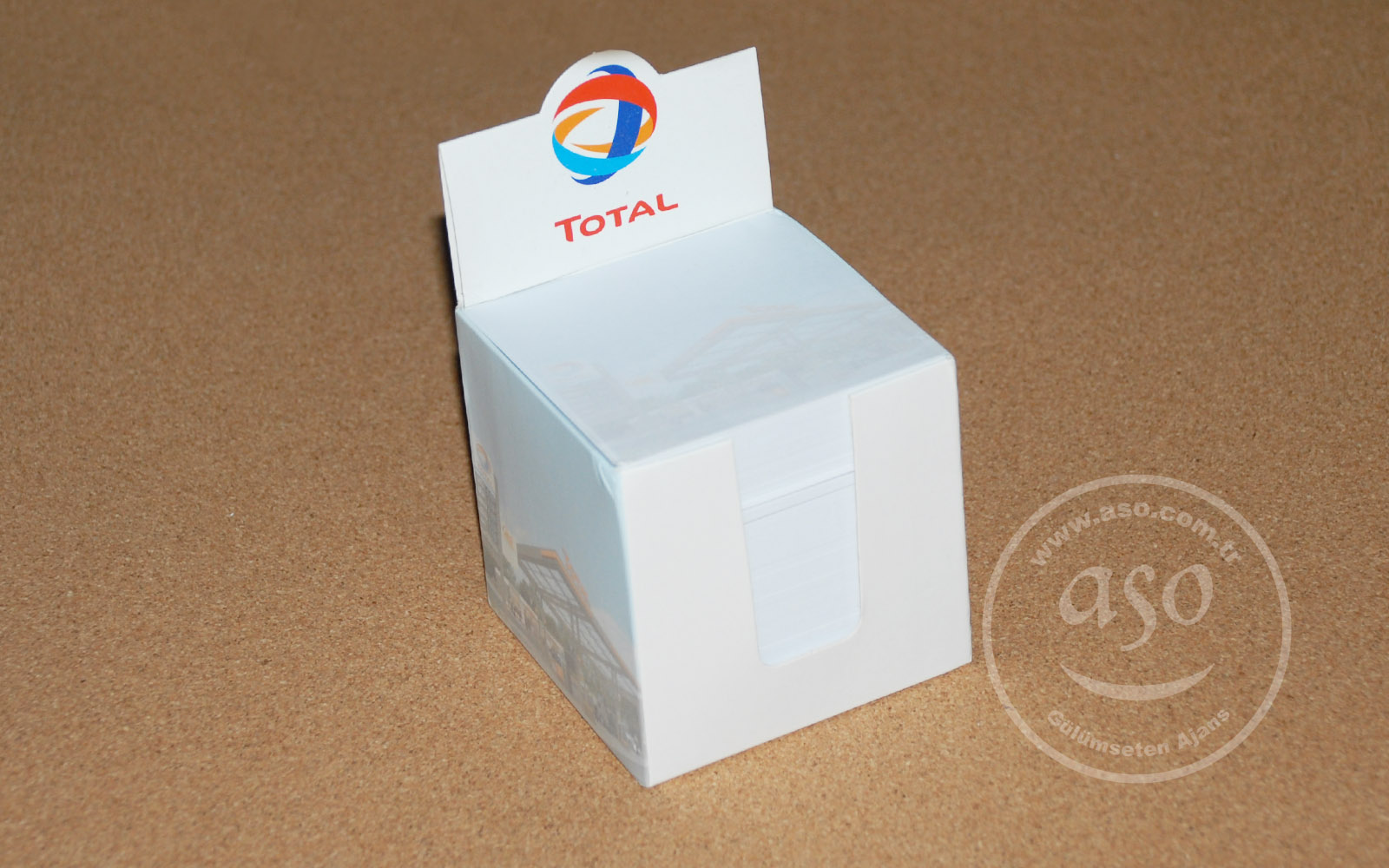 In addition to the products with different features you see above, we also produce cube notepads with wooden pallets. The wooden pallet makes it possible to be distinctive and memorable as well as aesthetically pleasing. Provides additional protection for notepads. The product's large print area ensures that your brand and message are visible. The product is especially recommended for logistics and cargo companies.