High Capacity Corporate E-mail Account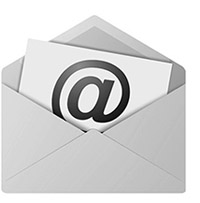 E-mail is vital for professional companies.
Aso Agency has been offering professional domain name registration, hosting and email services to its corporate customers for years with its constantly renewed and updated technical infrastructure.
Well, do you know what are the email features you use with your corporate hosting package?
---
E-mail properties;
Capacity: For each email, you get 1 GB standard, up to 50 GB email hosting capacity (on most professional servers, this space does not exceed 100 MB)
Email size: The size of each e-mail you send is unlimited. As long as the speed of your internet connection allows, you can send e-mails of any size (on most servers it does not exceed 25 MB)
Speed: Sent emails will arrive in your email box in maximum 3 minutes. Sent emails never accumulate on the server.
Webmail: You get an advanced webmail panel.
StopSPAM: 99% of your email boxes have a spam filtering feature. Therefore, you will receive less spam mail.
Spam setting: You can set the spam level yourself in the webmail panel.
Antivirus: Our servers will never allow infected mails (but if you want to receive your mails even if they are infected, you can set this setting in your webmail panel).
Catchall: You can also receive an email from an email address that is not defined in your domain name (you will also receive this message if your email address is misspelled).
Routing: You can forward an e-mail address to any e-mail address, or you can forward mail to a specific group of e-mail addresses (e.g. send mail to info to board members, etc.).
Email archive: We redirect your e-mail address to an address that you specify for you so that it can be stored and backed up. Even if your computer malfunctions or breaks down, you can still access your e-mail messages at a later date.
Lists: You can create your own blacklist and whitelist from your webmail panel (e.g. you may want to receive mail sent from a company even if it is spam, or you can block it completely)
Address book: You can create and manage address book, address categories.
Automated message: You can automatically reply to all incoming mails in case of vacation or leave. You can make this setting in webmail personal settings.
Easy installation: You can easily set up your email address in all POP and IMAP email programs including Windows, MacOS, IOS, Android, Blackbarry operating systems.
Support: We have phone, email and most importantly remote desktop support. Even if you have a problem with your computer, we will connect to your computer remotely and solve your problem.
Call us for prices. Tel: 0212 222 3801, 222 1608