Plastic Adhesive Double CD-DVD Envelope Customized Production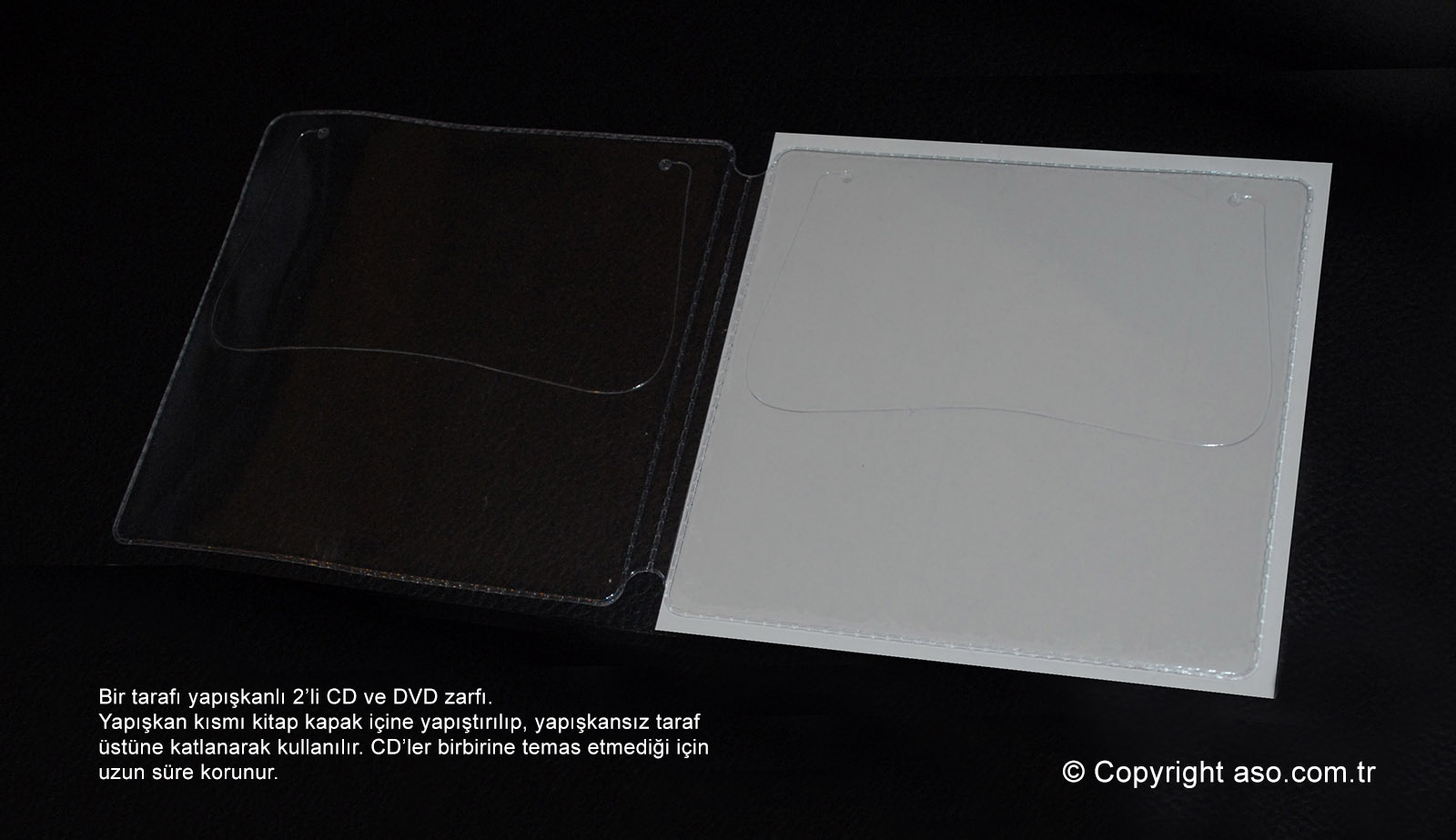 2-pack of CD and DVD envelopes with adhesive on one side. The adhesive side is glued inside the book cover and the non-adhesive side is folded over. CDs are protected for a long time as they do not touch each other.
The product enables the mounting of multiple CDs or DVDs to products such as catalogs and books.